Hi mystery fans! Before I get to muuuuurder I thought you might like to know that there's a new podcast, Kidlit These Days, hosted by New York Times bestselling author Karina Glaser and children's librarian Matthew Winner. Yay!
---
Sponsored by Designs on Murder by Gayle Leeson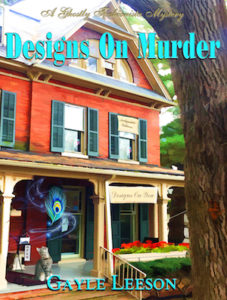 When Amanda decides to lease a space in historic Abingdon, Virginia's Shops On Main, she's surprised to learn that she has a resident ghost. But soon Maxine "Max", a young woman who died in 1930, isn't the only dead person at the retail complex. Mark, a web designer who rented space at Shops On Main, is shot in his office. Amanda is afraid that one of her new "friends" is a killer, and Max is encouraging her to solve Mark's murder a la Nancy Drew. Easy for Max to want to investigate–she can't end up the killer's next victim!
---
From Book Riot And Around The Internet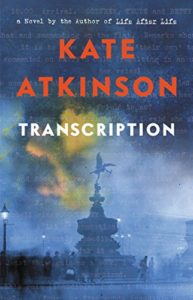 Reading Pathways: Kate Atkinson
2 New Documentaries Pinpoint the Uniquely Troubling Grift of Elizabeth Holmes and Theranos
A 'Clue'-Inspired YA Novel Is Coming Out This Year — Start Reading 'In The Hall With The Knife' Now
Meet the Cast of Pretty Little Liars: The Perfectionists, the New Murder-Mystery Thriller
The Talented Mr. Ripley Is Coming to TV—But Will He Be Gay?
Charlie Barnett (Russian Doll) is set for a recurring role on the upcoming second season of Netflix's You.
How the Killing Eve story is evolving in the original book series
True Crime
Last Surviving Person of Interest in Isabella Stewart Gardner Museum Heist to Be Released From Prison
True crime grips London book fair 2019
'Monster: The Zodiac Killer' Podcast Scores 12M Downloads In Two Months
Hope This Finds You Well: The Archive of Dorothea Puente, Serial Killer
Netflix's 'Delhi Crime' Is a Horrific, Unnerving True Crime Drama
Kindle Deals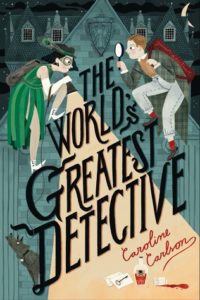 The World's Greatest Detective by Caroline Carlson is $1.99! (I enjoyed this delightful book so much I want it to be a series!–Full review)
The Blinds by Adam Sternbergh is $1.99! (One of my favorite crime novels–full review) (Sorry, I don't remember the TWs.)
I Know You Know by Gilly Macmillan is a recently released thriller on my TBR list that is $1.99
Few Galleys I Got My Greedy Little Hands On This Week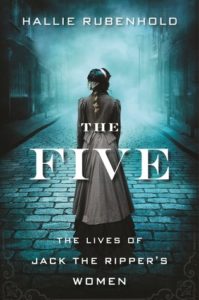 The Five: The Untold Lives of the Women Killed by Jack the Ripper by Hallie Rubenhold (The five women finally get a voice!)
They All Fall Down by Rachel Howzell Hall (A modern And Then There Were None by one of my favorite mystery writers–yes, please! I started reading it while walking to the house from the mailbox.)
Girls Like Us by Cristina Alger (I enjoyed The Banker's Wife and look forward to the next ride Alger takes me on.)
Browse all the books recommended in Unusual Suspects previous newsletters on this shelf. And here's an Unusual Suspects Pinterest board.
Until next time, keep investigating! And in the meantime, come talk books with me on Twitter, Instagram, and Litsy–you can find me under Jamie Canavés.
If a mystery fan forwarded this newsletter to you and you'd like your very own you can sign up here.