This edition of Today in Books is sponsored by In Her Sights by Katie Ruggle.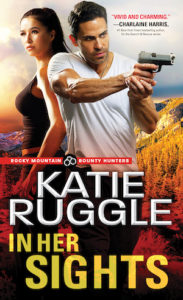 ---
Novelist Says He's Being Sued By Egypt For Insulting The State
Alaa Al Aswany said in an interview that he's been "referred to a military court, accused of having insulted the head of state and incited hatred against the regime, as a result of my most recent novel and what I write for DW." His recent novelThe Republic, As If, which is banned in Egypt, is set during the 2011 uprising and "criticizes Egypt's state institutions, parliament, constitution and courts."
Big Library Read Has Chosen Its Next Book
Three times a year BLR brings the same ebook to readers all over the world–with access to OverDrive/Libby/Sora–without any hold times or wait lists. It's awesome. And they've selected the book that will be available for download April 1st -15th: Homes: A Refugee Story by Abu Bakr Al Rabeeah and Winnie Yeung. Read more about the selection and how you can get it here.
2019 Writers For Hope Auction Items
In a time where everything is on fire, look for the helpers and be a helper. Starting April 1st you can bid on a bunch of donated services perfect for writers and a slew of books/bookish items, with all proceeds going to RAINN. You can see all the items and get all the info here and you can follow Writers For Hope on Twitter here.