This edition of Today in Books is sponsored by MEM by Bethany Morrow.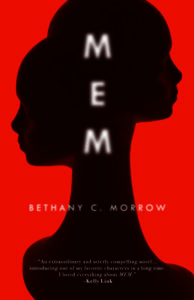 ---
First Permanent Exhibition Coming To New York Public Library
Starting in late 2020 NYPL's Gottesman Hall exhibition space will spotlight many of the literary and historical items currently in the library's storage, allowing the public to enjoy the treasures. Read on here for items hopefully making the cut, and plans for the exhibition.
Stranger Things Season 3 Trailer Is Here
Check out the very '80s and very awesome trailer for Stranger Things season 3 here! And then super impatiently wait for the premiere on July 4th–hmm, I guess they started releasing books to keep feeding us nibbles because July is so far away.
Bird Box Will Have A Sequel
Josh Malerman announced that his post-apocalyptic novel Bird Box will have a sequel releasing October 1st: Malorie. In things you don't hear that often: he decided to write the novel after watching the Netflix adaptation because he realized he wanted to know what happens next. Has anyone shown George R.R. Martin HBO's Game of Thrones yet? I kid, I kid!