Happy Thursday! I hope wherever you are, you feel better than me. I seem to have contracted the plague. I sound like Elizabeth Holmes talking underwater. At least you don't need to be able to breathe through your nose to read! I have some fun stuff to share with you today. And I'll be back on Monday with more great stuff to tell you. I hope whatever you're doing, you have a great rest of your week, and remember to be kind to yourself and others.  – xoxo, Liberty
---
Sponsored by The Perfect Girlfriend by Karen Hamilton. Published by Graydon House Books.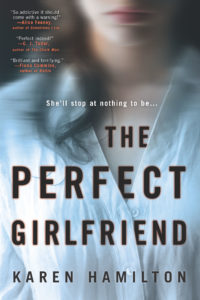 Juliette loves Nate. She will follow him anywhere. She's even become a flight attendant for his airline, so she can keep a closer eye on him. They are meant to be. The fact that Nate broke up with her six months ago means nothing. Because Juliette has a plan to win him back. She is the perfect girlfriend. And she'll make sure no one stops her from getting exactly what she wants. True love hurts, but Juliette knows it's worth all the pain… Entertainment Weekly says of The Perfect Girlfriend, "this twisted page-turner should appeal to fans of the Netflix series YOU."
---
Trivia question time! What do the narrators of the Edgar Allan Poe stories "The Black Cat," "The Tell-Tale Heart," and "The Cask of Amontillado" have in common? (Scroll to the bottom for the answer.)
Deals, Reals, and Squeals!
Syfy is adapting Seanan McGuire's Wayward Children series for television.
Brené Brown has a special coming to Netflix.
Josh Malerman revealed that a Bird Box sequel is on the way.
Die Hard is being made into a board game. (One of my great joys in life is the fact that Die Hard was a book first, so I can always share Die Hard news.)
A film adaptation of the Jekyll & Hyde musical is in the works.
Today in Stephen King news: Here's casting updates for S3 of Mr. Mercedes and S2 of Castle Rock.
Cover Reveals
Leigh Bardugo revealed the cover for her adult debut Ninth House. (Flatiron Books, October 1)
And here's the cover reveal for Get a Life, Chloe Brown by Talia Hibbert. (Avon, November 5)
Book Riot has the cover reveal for How to Be Remy Cameron by Julian Winters. (Interlude Press, September 10)
Penguin Teen had a cover reveal extravaganza.
And here's the first look at The Family Upstairs by Lisa Jewell. (Atria Books, October 22)
Sneak Peeks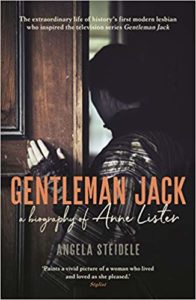 Here's the first look at HBO's upcoming series Gentleman Jack, based on a true story.
Here's the trailer for S2 of Chilling Adventures of Sabrina.
Book Riot Recommends 
At Book Riot, I work on the New Books! email, the All the Books! podcast about new releases, and the Book Riot Insiders New Release Index. I am very fortunate to get to read a lot of upcoming titles, and learn about a lot of upcoming titles, and I'm delighted to share a couple with you each week so you can add them to your TBR! (It will now be books I loved on Mondays and books I'm excited to read on Thursdays. YAY, BOOKS!)
Excited to read: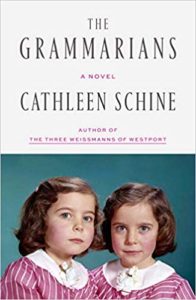 The Grammarians: A Novel by Cathleen Schine
Schine is a fantastic writer, and this sounds positively F-U-N. It's about redheaded identical twins who share an obsession with words. It eventually causes problems between them, leading to an ugly custody battle when they are grown, over a copy of Merriam Webster's New International Dictionary, Second Edition. I am SO looking forward to this.
What I'm reading this week.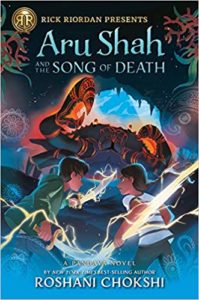 Aru Shah and the Song of Death (Pandava Series) by Roshani Chokshi
Big Sky by Kate Atkinson
The Old Drift: A Novel by Namwali Serpell
And this is funny.
Shake it like a Polaroid picture.
Trivia answer: They are all murderers.
You made it to the bottom! High five. Thanks for reading! – xo, L