Happy spring, lovers! I know some of us don't actually have a spring right now, but soon, right?
---
Sponsored by Once and Again by Lauren Dane, published by Carina Press.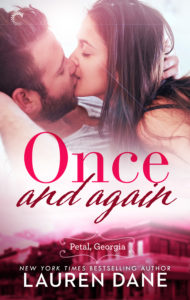 Lily Travis never imagined she'd be back living with her mom and dealing with her messed-up little brother. Yet that's exactly where she finds herself, seven long years after she left Petal, Georgia—and the boy who broke her heart—in the dust. Her first order of business? Getting her ex to help turn her brother's life around. If he happens to notice just how much she hasn't been missing him, all the better. She fell for him once—falling for him again could destroy her. But it could also mean finding love in the last place she ever expected: home.
---
Over on Book Riot
Ann pulled together some romantic comedies that have…similar elements.
Doing Read Harder? Here are some self-published books. You might not be surprised at some of the romance recommendations 😉
Heather doesn't keep books. What do you think? Agree?
Want to win a Kindle Paperwhite? You have until March 31. Go!
Deals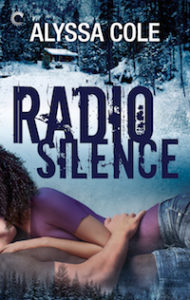 Do you like post-apocalyptic lite? A universe where something has happened, but for the most part, we don't know what? Survival is more about hanging out playing board games and stressing out about people you can't find than much else. Well…except nearly dying while you're trying to find your way through the wilderness. If this sounds like your jam, you definitely want to check out Radio Silence, the first in Alyssa Cole's Off the Grid series. It's 1.99 right now, so why not.
If you're looking for some foodie fun instead, how about Tif Marcelo's North To You, which I was reminded of recently. It's 2.99 and the other books in the series are too. What happens when former sweethearts reunite, only to discover they're rivals now? She is getting some success in her food truck…which she parks right outside his family's restaurant. Whoops.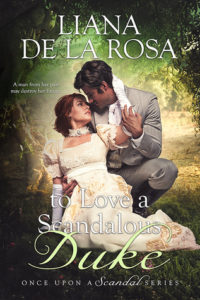 If a historical is what you seek, might I point you in the direction of Liana De La Rosa's To Love a Scandalous Duke? Yes. I know. Another duke. This one has scandal, intrigue, secrets, all those things you love in a duke story. It's also got the voice of a delightful new-to-me author, who definitely comes at it with a different approach.
New Books!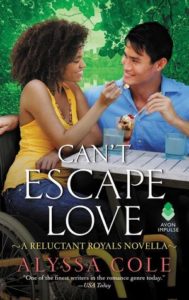 Can't Escape Love
Alyssa Cole
So, yes. This is a book for which you should probably be familiar with the rest of the series (or at least A Duke By Default) before you pick it up. But if you haven't read the others, you can totally read this one without that. There might be some references you don't immediately understand, but they're not essential.
Somewhere around the same time as the events of A Duke By Default, Reggie is having some trouble sleeping. She contacts an acquaintance whose livestreams she used to watch, intent upon getting an unconditional sleep aid: his voice, recorded for several hours. Instead of agreeing, he offers a counter arrangement. But when circumstances align their purposes, they end up seeing a lot more of each other.
It's cute, it's fun, and you'll read the whole thing with a smile on your face. What more could you want?
(Also, when was the last time you saw a romance cover—a traditionally published romance cover—with an Asian man and a black woman in a wheelchair? NEVER is when.)
Some other books I'm looking forward to picking up this week:
A Knight to Remember by Ceillie Simkiss (that cover, amirite?)
Anyone But You by Chelsea M. Cameron
Misadventures in a Threesome by Elizabeth Hayley
Desire Lines by Elizabeth Kingston
As usual, catch me on Twitter @jessisreading or Instagram @jess_is_reading, or send me an email at jessica@riotnewmedia.com if you've got feedback, book recs, or just want to say hi!