Sponsored by our What's Up in YA Giveaway of a $100 gift card to Amazon! Enter here.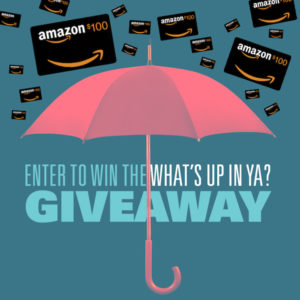 ---
Britney Spears Fairy Tale Musical
Once Upon a One More Time will start November 13th and run until December 1st in Chicago. The musical will include 23 of Spears' records and be an alternate story of classic fairy tale princesses who are introduced to a feminist book by a fairy godmother. Please let there be awesome t-shirts!
Pachinko Gets Series Order
Apple TV has given a series order to the adaptation of Min Jin Lee's novel Pachinko which tells the story of four generations of a Korean family that migrates to Japan. This is where I would normally grumble about all this "we bought" news when Apple still hasn't revealed how the service will work but it is believed they'll finally announce that information on the 25th.
National Book Critics Circle Winners
The National Book Critics Circle announced its 2018 winners and as always congrats to all the winners–those I haven't read are all now on my TBR list! You can check out the winners here including information on authors, publishers, and NBCC.