Sponsored by HMHteen's Bloodleaf by Crystal Smith.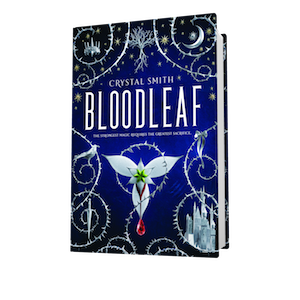 ---
The Library Robots Have Arrived
BookBot is here to return your library books because the future is apparently library robots, not flying skateboards. Google's Area 120 created the personal delivery robot, now let loose in downtown Mountain View for testing purposes. Click here for more information on the robot testing program, for pictures, and a video–it's rather adorable.
College Textbooks Still Ridiculously Priced
If you, or someone you know, has attended college in at least the last 20 years, you're aware that college text books are a challenge for many students to afford. The problem has only gotten worse with time. Publishers are finally recognizing that the prices have left many students unable to purchase the required books, and say new technologies are helping. Advocates say the 1,000% rise in textbook prices since the '70s is the publishers' fault, and the new technologies are further limiting. Vox has the breakdown on the issue.
New Harry Potter Game
The follow-up to Niantic's Pokémon Go phenom is Harry Potter: Wizards Unite. "A co-production with Harry Potter-centric publisher Portkey Games, the mobile game will allow players to venture the real world as wizards and witches, casting spells and entering special challenges to protect the world from Muggle eyes." While no release date has been announced yet pre-registration is open–you can find this plus more information on the game here.