Welcome to In The Club, a newsletter of resources to keep your book group well-met and well-read.
Hello friends! Currently staring at the rain pouring just outside my window and wondering if this is what having seasons feel like? This San Diegan is not used to all this moisture. Super weird.
But you didn't come here for weather; you're here for another round-up of book club things to chat about. This week's topics include Oprah, inclusion, book prizes, and more. Let's get into that.
To the club!
---
This newsletter is sponsored by Libby, the one-tap reading app from your library and OverDrive.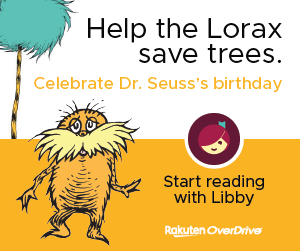 Meet Libby. The award-winning reading app that makes sure you always have something to read. It's like having your entire library right in your pocket. Download the app today and get instant access to thousands of ebooks and audiobooks for free thanks to your public library and OverDrive.
---
Question for the Club: Last week I asked you all to share some of your favorite book club memories. So many good ones! Here are a few of my faves:
"One is when we read 'Let's Pretend This Never Happened' because we got to to talk a lot about mental health and the struggles that we all faced in that capacity.  I think that meeting went on for like four plus hours and it was a really good discussion."  Love this, so much.

"

When we read 'Fangirl' and met up at a local eatery.  One of our members was going off on a bit of a rant (as she does) and using adult language.  At one point one of the other members was like 'Language; there's a child' pointing to a little girl at a nearby table and the other girl was like 'She has headphones' to which the other one responded 'BECAUSE OF YOU!!!'" It be like that sometimes!

"My favourite night of the year is in June when we pick our selections for the following Sept-May, and it's not my favourite night of the book club nights, it's my favourite night of the 365 nights of the year.  Anyways, since everyone brings 2 or 3 suggestions, we usually have 20-30 suggestions total and have to bring that number down to ten… My favourite is always the disappointment when the books come off the list and we have to remind ourselves that we are still allowed to read them!"

UMMM YOU MEAN YOU HOLD A BOOK CLUB DRAFT?? Hell yes!
And now for our next query:
Give Them All the Prizes – I fangirled pretty hard in my intro last week about the Women's Prize longlist, which is just… I… but…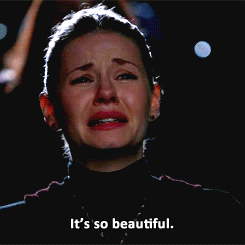 Book Club Bonus

: If you already read women, need to read more women, are a woman, know a woman… basically if you've ever breathed air: read these books! If your book club is big enough to do so, maybe split off into groups and assign a different nominee to each group. Then come together to discuss and declare your own winner! 
The Book Club That Cares – "One of our members is a romance lover and she gamely reads everything the rest of us suggest without complaint, yet we have never tackled her favorite kind of book. I'd like to propose a romance as our next selection."  I'm so here for this question from this week's Get Booked (Episode 171: Making Reader Face).
Book Club Bonus:

I love that this book club was open to switching things up to include the romance reader's preferences. MORE OF THIS PLEASE! Do a quick check-in with your people to see how they're feeling about your selections and be willing to try something new to promote inclusion.

Related:

Need help finding a book in this new genre? You only have to ask. You can write in to

Get Booked

, of course, or try a librarian or bookseller (be warned: I *will* make you a spreadsheet). One thing I know for sure: book people love to talk books.
Get That Book Club Money, Honey – Tayari Jones wrote a piece for The Cut's Get That Money segment and I can't say enough good things about it. She talks about the success of An American Marriage, getting the call from Oprah, and what she did with those sweet, sweet royalties after Oprah's Book Club. Or as she put it on Twitter:
A better headline would be: I'M KEEPING MY DAY JOB.https://t.co/RfOxy4W5QV

— Tayari Jones (@tayari) March 4, 2019 
Book Club Bonus

:

An American Marriage

really is a phenomenal book club pick. The commentary on race, marriage, empathy, the justice system.. I could go on.
Perfect Pairings – I somehow missed this piece from Parade last month on ideal snack spread pairings for the perfect book club. You all know it'd be like a day without orange juice if I didn't throw some foodstuffs in the mix so… voila.
Book Club Bonus

: I won't lie to you: whenever I think of pairings for book club, I'm usually thinking booze. I love the thought that went into these snack suggestions – please share if you've come up with creative ones of your own!
---
Thanks for hanging with me today! Shoot me an email at vanessa@riotnewmedia.com with your burning book club questions or find me on Twitter and the gram @buenosdiazsd. Sign up for the Audiobooks newsletter, get it on the Read Harder podcast, and watch me booktube every Friday too.
Stay bad & bookish, my friends.
Vanessa