This edition of Today in Books is sponsored by Beautiful Bad, a gripping psychological thriller by Annie Ward.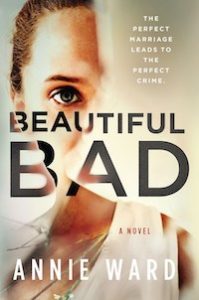 ---
The Future Is In Good Hands
Jonah Larson has landed a book deal after an article about his crocheting went viral. The 11-year-old's book–Hello, Crochet Friends! Making Art, Being Mindful, Giving Back: Do What Makes You Happy–will publish in July. So this article is totally worth clicking to see his you-should-be-a-star photo and to get to know him. Also, of course this amazing child has a "GoFundMe campaign to raise money for Roots Ethiopia, a nonprofit organization that partners with Ethiopian communities to improve education and support entrepreneurship."
10,000 Public Domain Books Digitized By The Arabic Collections Online
The Arabic Collections Online hit a big milestone recently having digitized more than 10,000 public domain volumes making them available for free across the globe. You can read more about this awesome project, and their goal to digitize 23,000 books, here.
Free Online Resources For Teachers And Students

Anyone really can benefit from Masterpiece on PBS's online Masterpiece Collection which, according to PBS, is "a treasure trove of videos from MASTERPIECE films, supported by essays and teaching tips, this collection offers innovative ways to access, understand, and analyze classic literature adapted for the screen." Learn more about getting your literary classics learning on here.