This edition of Today in Books is sponsored by Flatiron Books.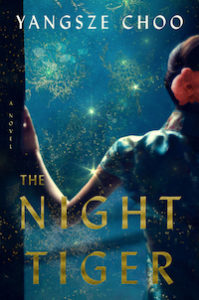 ---
Charles Dickens' Wife's Unseen Letters Reveal A Lot
That Charles Dickens' was a dickens to his wife was already known–the dude separated from her when he started having an affair with an eighteen-year-old. But now, thanks to ninety-eight previously unseen letters written by Edward Dutton Cook– Dickens neighbor and friend–to a fellow journalist revealing what Catherine had shared with him before she died, we know he was even worse. You can read about Dickens gaslighting and trying to have Catherine locked away in an asylum here.
His Dark Materials Teaser
Watch the thirty second teaser for the upcoming adaptation of Philip Pullman's trilogy. The BBC has yet to release an official premiere date for the series–which stars Dafne Keen, Ruth Wilson, James McAvoy, Clarke Peters, and Lin-Manuel Miranda–but it's expected sometime this year.
You Can Now Peruse 800 Medieval Manuscripts Online
800 manuscripts, dated between 700 and 1200, from the collections of the British Library and the Bibliothèque nationale de France are now available online thanks to a two year project which digitized and organized the manuscripts by themes, authors, places and centuries. *Shines history nerd badge and dives in. *