Hi mystery fans! This week I have a psychological thriller, historical mystery, and true crime that is sadly very relevant. Also, if you've been anticipating Chelsea Cain's One Kick adaptation it premieres tonight on WGNAmerica. It's titled Gone and stars Leven Rambin, Chris Noth, and Danny Pino–I'm making popcorn!
---
Sponsored by Fierce Reads and What We Buried by Kate A. Boorman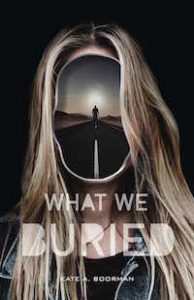 "Do you ever just want to be believed?" Siblings Liv and Jory Brewer have grown up resenting each other. The only thing they have in common is contempt for their parents. When their parents mysteriously vanish, Jory and Liv are forced to work together. What starts as a simple overnight road trip soon takes a turn for the dangerous and surreal. And as the duo speeds through the deserts of Nevada, brother and sister will unearth deep family secrets that force them to relive their pasts as they try to retain a grip on the present.
---
Psychological Thriller (TW suicide)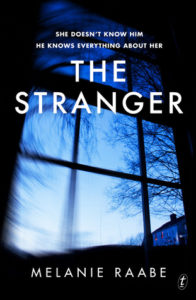 The Stranger by Melanie Raabe, Imogen Taylor (Translator): I needed something for my brain to obsess on in order to ignore *gestures wildly over there at all the stress * and this delivered. Sarah's husband disappeared seven years ago and she's finally started to accept that he isn't returning, and so she's moving on with her life with her young son. And then she gets the call that her husband Philip has been found and is returning home. That's when everything goes WTF because as soon as Sarah sees him, she says, "That's not my husband." The beginning of the novel had me questioning behaviors too much to fully sink in but the what-is-happening kept me engaged. And then it turned into almost a cat-and-mouse between Philip and Sarah trying to outdo the other's reactions to the situation: he has her blackmailed with "I know what you did" as she tries to prove that he isn't Philip. I kept thinking "but if this is true, then this is implausible," throughout which kept me having to turn the page because I had to know. I like the way Raabe "settled" the WTF-is-happening.
Another Fantastic Lady Spy! (TW suicide)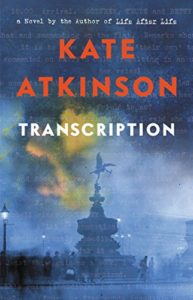 Transcription by Kate Atkinson: This was my first Atkinson novel and I can see why so many love her work. She managed to write a great spy novel for crime fans and a great novel for historical fiction fans, while having the depth readers want in literary fiction. It's RUL good! It's two timelines: In 1950 Juliet Armstrong is a BBC radio producer for a children's program when her past shows up. In 1940, just barely an adult, Armstrong is recruited into MI5 and trained to monitor British Fascist sympathizers by transcribing audio recordings. This isn't a jumping-off-buildings-during-chase spy thriller, instead it's filled with tension and fascinating scenes as it follows a group of spies during WWII. What I loved most was Armstrong's character and her dry humor and observations in all the situations she's placed in. I went with the audiobook, which I fully recommend for full immersion into this great story that will especially have you holding your breath as you reach the end.
Difficult But Important Read (TW mass shooting/ homophobia/ ableism/ suicide (thoughts included)/ PTSD and survival guilt discussed)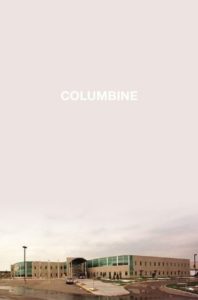 Columbine by Dave Cullen: So yes, I'm technically late to this one in that it published ten years ago, but there are so many important things to ponder and learn from that it's never too late to read this investigation into the high school massacre that occurred April 20, 1999. I'll say straight out it's not an easy read, as it takes you into the tragedy with details, but to this day there is still so much wrong information associated with what happened and the book does an excellent job of not only giving the correct information but of showing how the misinformation started and how it spread. In a time when mass shootings continue, and social media changes the way we digest news, and journalism many times aims for being the first rather than the most accurate, there is so much to sit with and discuss while and after reading this book.
Recent Releases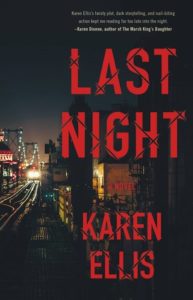 Last Night (The Searchers #2) by Karen Ellis (I'm excited to read this next since I enjoyed the first in the series which follows FBI Agent Elsa Myers.)
The Lost Night by Andrea Bartz ("What really happened the night Edie died? Ten years later, her best friend Lindsay will learn how unprepared she is for the truth.") (TW suicide)
The Huntress by Kate Quinn ("English journalist and a Russian female bomber pilot who join forces to track the Huntress, a Nazi war criminal gone to ground in America.")
Say Nothing: A True Story of Murder and Memory in Northern Ireland by Patrick Radden Keefe (True crime in Ireland)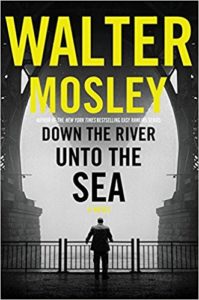 Down the River Unto the Sea by Walter Mosley (Paperback) (Character driven PI–full review) (TW rape)
I'll Be Gone in the Dark: One Woman's Obsessive Search for the Golden State Killer by Michelle McNamara (Paperback) (One of the best true crime memoirs–full review) (TW rape)
Lying in Wait by Liz Nugent (Paperback) (Cruel AF–full review) (TW revenge porn/ Heads-up a character deals with fat shaming throughout the entire novel.)
Browse all the books recommended in Unusual Suspects previous newsletters on this shelf. And here's an Unusual Suspects Pinterest board.
Until next time, keep investigating! And in the meantime, come talk books with me on Twitter, Instagram, and Litsy–you can find me under Jamie Canavés.
If a mystery fan forwarded this newsletter to you and you'd like your very own you can sign up here.