This edition of Today in Books is sponsored by The Familiars by Stacey Halls and MIRA Books.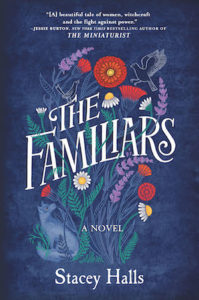 ---
Scientists Studying DNA Of Old Books
After realizing the goldmine of information to be learned from extracting DNA from old bones, scientists are now looking at objects to gather DNA from. Enter the parchment project where Matthew Collins "gathered a team that included geneticists as well as archivists, bookmakers, and historians" to study the DNA of old books. You can read all the interesting research here. My nerd-heart was purring.
Hateful Kansas Bill Attacks LGBTQ+ And Comes For Drag Queen Storytime
Last week Kansas lawmakers introduced a phobic and hateful bill that attacks the LGBTQ+ community, gay marriage, supports conversion therapy, and is trying to ban drag queen storytime from public libraries and public schools. It's a lot of hate.
Jack The Ripper's Victims Get TV Series
The Five by Hallie Rubenhold finally focuses on giving voice to the five women who were Jack the Ripper's victims and Gwyneth Hughes has adapted the book into a TV series and Mainstreet Pictures has bought the scripts. It's taken a 130 years but here's to finally focusing on the victims and not the predator.