Well, folks. It's been a heck of a week in Romancelandia. We haven't even made it a quarter of the way through the year, and we've topped #cockygate. That's something, huh?  I don't even know how to approach it, so I'll let other people speak for me.
---
Sponsored by our giveaway of $100 to Amazon in support of Swords and Spaceships, our sci-fi/fantasy newsletter!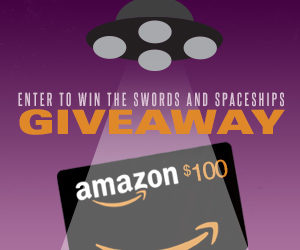 Swords and Spaceships is our biweekly newsletter about all things sci-fi and fantasy literature, and we're giving away a $100 gift card to Amazon to one lucky reader! Enter HERE by signing up for the newsletter (if you win, send us a pic of all the SFF books you buy with it!), and enjoy a regular dose of your favorite genre news, recs, and more, in your inbox.
---
Over on Book Riot
If you have absolutely no idea what I'm talking about, Carolina puts all the things down in one place. Basically, It's been discovered that Kindle Unlimited author Cristiane Serruya, aka #copypastecris, pulled whole passages from other romance authors' works. As of Tuesday night, when I'm writing this, the count had made it to over 25 books. She's pulled all her books from Amazon, but the Goodreads reviews are delightfully vicious. Apparently it was *ghostwriters* who did it, not her. She entered the RITAs, y'all.  :insert mind-blown emoji:
Since we've had to go through this for the past few days, now is a good time to enter to win a waterproof Kindle Paperwhite (now through February 28). Maybe hold off on Kindle Unlimited for a while, though…
I want to watch all of these ballets.
And there's still time to enter to win a six-month subscription to Fresh Fiction.
Deals!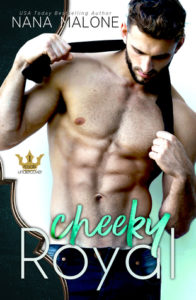 Looking for a real book with a royal romance? Check out Nana Malone's Cheeky Royal, which is 99 cents right now. The hero doesn't want to rule, and hopes to give the crown to his long-lost brother? But he also can't stop thinking about the girl next door. Or something. This is one of many royals books in her repertoire, so if you like this one, try the others.
Or maybe you're looking for something by a trans author? Anna Zabo's Syncopation is 3.99 right now. (And so is Counterpoint…and Reverb, if you want to preorder it…) Syncopation is the blow-you-away start to the series about a band finding its way, member by member. The first one is also of-note, as one of the protagonists is aromantic. He feels sexual attraction, but doesn't experience love like alloromantic people. Since it's Aromantic Spectrum Awareness Week, this is definitely a sexy way to learn more about this way-too-underrepresented group in romance.
New Releases
It's a good week of releases! I've started a few, and am looking forward to seeing how they play out. Hopefully, good. With sexy consent and body positivity.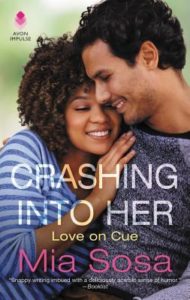 Crashing into Her
Mia Sosa
The third book in Sosa's Love on Cue series, this one opens where we left off: the aftermath of Tori's wedding. (If you're interested in her love story, check out Acting on Impulse). Eva, Tori's best friend, hooks up with her cousin Anthony, and sparks fly. They're both happy they don't live anywhere near each other, because neither of them is into relationships. But when Eva decides to move to LA—much to the chagrin of her father, who thinks a career as "an exercise teacher" is sub-par—she has potential to do stunt work. Except her trainer is the stunt man who stunted her around a hotel room a year ago. What could possibly go wrong?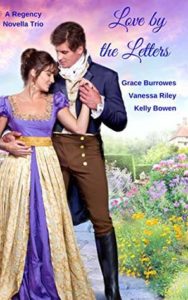 Love By The Letters: A Regency Novella Trio
Grace Burrowes, Vanessa Riley, and Kelly Bowen
All three of these authors are on my list of Authors To Read This Year (even though I've owned at least one book by each author since well before this calendar year began). This trio is all about people whose lives change with the offer of wealth, whether for good or bad. Burrowes' book involves a bluestocking and an eager school master. Riley's has a second son learning how to set up a business from an ambitious modiste. And Bowen's has an architect with a crumbling manor clashing with the steward who took over when her father died. Talk about a trio!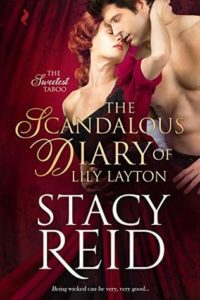 The Scandalous Diary of Lily Layton
Stacy Reid
When Lily Layton loses her diary…which is obviously scandalous from the title of the book…Oliver finds the perfect woman. But only on the pages of a book. He doesn't know the owner of said thoughts. He might have met her in a secret rendezvous…but he doesn't know who she is either? Really, Oliver needs to meet some people, but that's another story for another day. For now, he has to figure out if the woman he wants is a woman he can marry.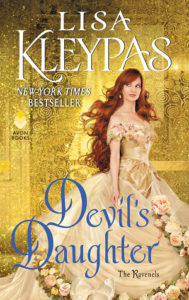 Devil's Daughter
Lisa Kleypas
WALLFLOWERS MEETS RAVENELS?!?!?! This is basically the book we've all been waiting for, and I honestly don't care what it's actually about. Yes, I have a copy. No, I haven't read it yet. Yes, I will tell everyone how amazing it was when I finally get there.
Also: that cover!
Misadventures of a Curvy Girl
Sierra Simone
I am going to admit: I almost gave this book a Hard No, because one of the heroes shares a name with my husband's 21-year-old nephew. But it's Sierra Simone, and it's about a curvy girl and two corn-fed Kansas Golden Boys. What is not to want?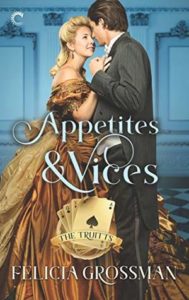 Appetites & Vices
Felicia Grossman
A historical romance set in Philadelphia with a Jewish heroine? I think yes. There's also a fake engagement meant to help her make her way back into society and make him a little money. But we all know how that kind of relationship goes, when there's chemistry involved. I have heard nothing but good things about this book, and can't wait to read it!
Also, a note that Once Ghosted, Twice Shy is now available in paperback!
NOTE: After the last note about a book, another reader sent me a message about D.I.L.F, which I also hadn't read. The hero of that novel exhibited excessive creeper behavior, including masturbating loudly so she would have to listen after she said she wasn't interested and yeah. Thanks, Melissa, for sharing.
As usual, catch me on Twitter @jessisreading or Instagram @jess_is_reading, or send me an email at jessica@riotnewmedia.com if you've got feedback or just want to say hi!