Happy last Wednesday of February, friends and fellow readers! Minnesota continues to be pummeled by snow, but I'm still here and excited about chatting new books.
---
Sponsored by our giveaway of $100 to Amazon in support of Swords and Spaceships, our sci-fi/fantasy newsletter!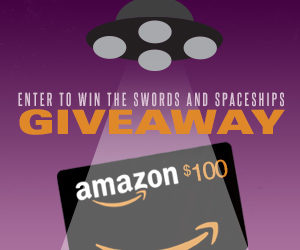 Swords and Spaceships is our biweekly newsletter about all things sci-fi and fantasy literature, and we're giving away a $100 gift card to Amazon to one lucky reader! Enter HERE by signing up for the newsletter (if you win, send us a pic of all the SFF books you buy with it!), and enjoy a regular dose of your favorite genre news, recs, and more, in your inbox.
---
Based on the first few months of 2019, I think it's going to be an awesome year for essay collections. This week there are three interesting ones to mention:
The Future is Feminist, edited by Mallory Farrugia – This collection by "poets, essayists, activists, actors, and professors" takes an intersectional look at what it means to be a feminist in the past, today and into the future. It looks like it mixes some important historical essays with contemporary work, which is exciting.
The Good Immigrant by Nikesh Shukla and Chimene Suleyman – In this collection by first and second-generation immigrants, pieces explore "what it's like to be othered in an increasingly divided America" and what it means to try live in the United States while also holding other identities and cultures. The contributor list is excellent too.
Nobody's Looking at You by Janet Malcolm – This book pulls together previously uncollected pieces by one of the best narrative nonfiction writers today. The essays cover everything from designer Eileen Fisher to journalist Rachel Maddow to email etiquette. I'm excited to pick this one up.
And now, a couple other new titles out this week that may be worth picking up: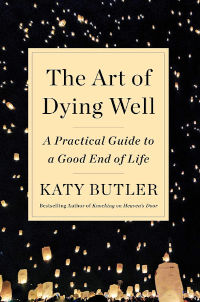 The Art of Dying Well by Katy Butler – As a sort of follow up to her first book, Knocking on Heaven's Door, journalist Katy Butler is back with a practical book about "living as well as possible for as long as possible and adapting successfully to change." The book includes information about how to age in place, how to choose the best doctor, how to have honest conversations with medical professionals and family, and more.
Backlist Bump: Butler's first book is one of my favorites. Reading it helped facilitate some difficult conversations in my family, and was just a deeply moving account of the complexities of medicine and aging. Definitely pick up a copy of Knocking on Heaven's Door.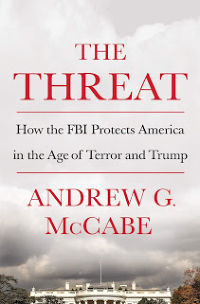 The Threat by Andrew McCabe – Amidst all of the personnel changes of the Trump administration, the firing of Andrew McCabe, deputy director of the FBI, in March 2018 feels like a lifetime ago. In this book, McCabe offers an account of his career – including investigations into Russian organized crime and the Boston Marathon bombing – and a defense of both FBI agents and the institution they work for.
Further Reading/Watching: This one is, unsurprisingly, getting a lot of press due to McCabe's assessments of Trump and Vladimir Putin, particularly in an interview with 60 Minutes. It's hard to tell if this means the book is good – at least one review has been positive – but I'm looking for more this week.
And that's the new books on my radar this week! You can find me on Twitter @kimthedork, on email at kim@riotnewmedia.com, and co-hosting the For Real podcast here at Book Riot. In this week's episode, we dove into some contemporary black writers for Black History Month. Happy reading! – Kim