Welcome to In The Club, a newsletter of resources to keep your book group well-met and well-read. 
Hey! So! Winter found it's way to San Diego. We're getting more rain than we have in years and the temperatures have dropped into the 40s and 50s! But don't worry, friends. We will rebuild.
Back to club business! Here's what I've got for you today: some book group ideas, a representation challenge, historical fiction fun and book club for breakups. I'm also trying out a new section to see how it goes – tell me what you think!
Let's begin.
---
This newsletter is sponsored by An American Marriage by Tayari Jones—now in paperback—from Algonquin Books.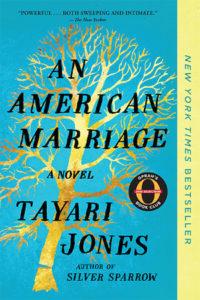 Tayari Jones on her New York Times bestseller, An American Marriage: This is the story of Roy and Celestial, newlyweds living the American Dream. They're not a perfect couple—who is? They're still coming to terms with the true meaning of "I do" when Roy is arrested for a crime he didn't commit and given a lengthy prison sentence. This is a story about the power of love, and its limits. It's an old-fashioned love triangle, but it's also an account of a tragic miscarriage of justice. At the edges are people seeking to move into the future by mending the hurts of the past. This is an American story that speaks to us all.
---
Question for the Club: Baddest Weirdest Bestest Club Names – I really enjoyed all of your feedback regarding library book club programs and thought I'd experiment with a new section for our newsletter! I'm dubbing it "Question for the Club" and I'll be using it to ask for feedback and input, or just to ask fun & silly thangs because levity is much welcomed these days.
First question! You all know that I love me a good book club moniker, so I wanna know: what fun, sassy, quirky, nerdy, and generally awesome names have you given your bunch of book lovers? I'll share some of my faves next week. I'm a little too excited to see what you're all going to have for me!
I'd Show Up for That – I love this list of book group ideas, and not just because a lot of them tie in with suggestions I've made in the past. The ideas are unique, purpose-driven, and/or just plain fun! Draw from here if you need to shake sh*t up.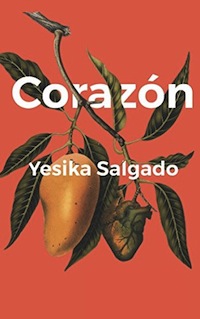 Breakup Book Club – Ever played Beyonce's Sorry 27 times in a row? Yeah me neither. Whether you're the breaker upper or the broken up with, the period after parting ways with your significant autre can be a rough one. Find some comfort in these titles to help with the many post-breakup stages.
A Taste of 2019's Bisexual YA Reads – Go on, add these forthcoming bisexual YA releases to your TBR. You know you want to!  I brought home more than a few of these from Winter Institute last month and don't even know where to start first. Representation matters, and it also just really, really rocks.
Book Club Bonus

: Someone on my Twitter feed reminded me this weekend of the importance of requesting books with queer representation from libraries. Doing so not only makes the books available to kids who may not be able to afford to purchase them but also helps put them in the hands of kids who don't feel safe requesting these titles themselves. This is such an easy thing to do in book club! Pick a title with LGBTQIA+ rep and then have all your clubbers request it from their local libraries. For these purposes, pick a title that specifically isn't already available; the goal is to add to the selection!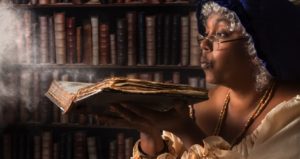 Historical Fiction For Errbody – In case you missed it, Book Riot ran all kinds of awesome content last week to celebrate Historical Fiction Day! Here's a sampling of the posts:
5 Historical Fiction Books Set in Latin America(written by yours truly)
Book Club Bonus:

Take the time to actually learn a little more history by doing some extra research on the subject/setting of a historical fiction read. Assign one person to bring in a list of fun/significant facts, or split the task up among your members. For example, reading

The House of the Spirits

sent me on an internet research rabbit hole to learn more about Chile and Pinochet's coup. I realized how little I knew about this country and its history, but now I know a little more.  
---
Thanks for hanging with me today! Shoot me an email at vanessa@riotnewmedia.com with your burning book club questions or find me on Twitter and the gram @buenosdiazsd. Sign up for the Audiobooks newsletter, get it on the Read Harder podcast, and watch me booktube every Friday too.
Stay bad & bookish, my friends.
Vanessa