This edition of Today in Books is sponsored by The Lost Man by Jane Harper.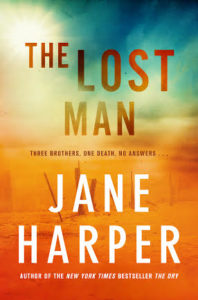 ---
Will The Harry Potter Films Get A Reboot?
Harry Potter–er, Daniel Radcliffe thinks so. During a recent interview he said he thinks it's inevitable: "It will be interesting to see how long those films stay… it feels like there's a sacredness around them at the moment, but that'll go, the shine will wear off at some point," he laughed. "It'll be interesting if they reboot them and just do the films again or do a series; I'm fascinated to watch."
Cool Project
Husband-and-wife team, Robert Dawson and Ellen Manchester, have been traveling to libraries around the world and photographing them as part of a long-term Global Library Project, partially supported by the Fulbright Global Scholar fellowship. Read more about their travels and see some pretty pictures here.
Here For This!
It does feel like studios are out here adapting all the books and I am so very much here for it! Recent news, that sounds awesome, is Freeform will be adapting Jennine Capó Crucet's Make Your Home Among Strangers into a drama series. It's a "cross-generational drama that follows both a Cuban American girl who struggles her freshman year at an elite New England college and the chaotic family she leaves behind in Miami, all set against the backdrop of the explosive Elian Gonzalez trial in the 1990's." Make the popcorn!