Today's Riot Rundown is sponsored by Flatiron Books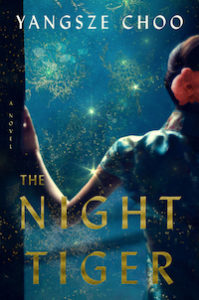 The Night Tiger pulls readers into a world of servants and masters, age-old superstition and modern idealism, sibling rivalry and forbidden love.
Ji Lin is a dancehall girl to help pay off her mother's Mahjong debts. But when one of her dance partners accidentally leaves behind a gruesome souvenir, she may finally get the adventure she's been longing for.
Eleven-year-old houseboy Ren is also on a mission, to fulfill his former master's dying wish: that Ren find the man's finger, lost years ago, and bury it with his body.
Ji Lin and Ren's dangerous paths crisscross in this dazzling novel.