Hey YA Readers! We've got a treat today.
"What's Up in YA?" is sponsored by Tor Teen.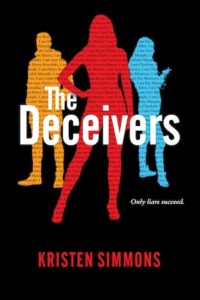 Welcome to Vale Hall, the school for aspiring con artists. When Brynn Hilder is recruited to Vale, it seems like the elite academy is her chance to start over, away from her rundown neighborhood. She soon learns that Vale didn't choose her for her scholastic talent, but for her experience conning rich kids out of their allowances. At first, Brynn jumps at the chance to help the school rid the city of corrupt officials. That's before she meets her mark—a senator's son—and before she discovers the school's headmaster has secrets he'll stop at nothing to protect.
---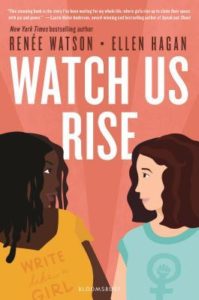 The moment I finished reading Watch Us Rise by Renée Watson and Ellen Hagan, I knew I needed to talk with this tremendous duo about their collaboration. The book, out tomorrow (February 12), takes everything that I loved about Jennifer Mathieu's Moxie and amps it up even more. It's an intersectional feminist YA anthem in the form of a book, featuring intersections of race, gender, sexuality, body size, class, and more, all woven brilliantly around poetry and performance.
The story is set in a high school that, by all means, should be progressive. And in many ways, it is. But the main characters recognize where the holes are and step forward to enlighten the rest of their community. We as readers cheer, of course, but not everyone in their world does, despite the fact that they should.
Though it doesn't take on every instance of social justice or feminism — that would be downright impossible — what this book does is showcase the possibility and the breadth of why feminism matters and why it is something for which everyone should advocate. Watson and Hagan get bonus points for highlighting Native women and their erasure, too, as this might be the first time in a book by non-Native writers where I've seen such careful attention paid to that, without co-opting those challenges as their own.
Smart, well-written, and will resonate hard, especially with young readers growing up in the Parkland generation. This book is a love song and boost of encouragement to get out there, make change, and embrace being the messy, imperfect humans that make up the movement.
But rather than continue praising this book, I'm excited and honored to turn it over to Renée and Ellen, who offer up insights into the creation of the book and more (bonus: there's something awesome and exclusive for you to enjoy at the end of this interview). They're interviewing each other, so this is extra fun as a reader.
____________________
Ellen Hagan: Renée – Watch Us Rise is coming out on February 12th, and I am getting so excited for it to be in the hands of readers – especially young people. I'm looking forward to the conversations, actions, poems that I hope it inspires. When I think about what this book means in the time that we're living – with the MeToo movement, the Women's March and so many women rising up – in publishing, media, Hollywood and Congress – I get emotional thinking about the power we have if we work collectively. I think about the women who have inspired and propelled us forward and about the kind of woman I want to be to my daughters. It makes me feel fired up and thrilled to be doing this work with you. As the publication date gets closer, how are you feeling!?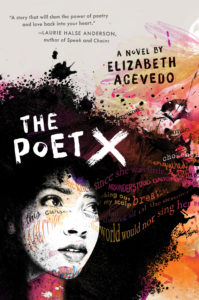 Renée Watson: Well, I'm always nervous when a new book is coming out. But I am excited as well. I'm especially looking forward to having conversations with young girls about the various communities they belong to, the intersections of their identities. This is a time for speaking up and I am ready to listen to what young people have to say. I hope the book ignites something in young people. I hope they write poems and make art and put on record who they are, how they feel. One of the greatest gifts given to me as a teen was poetry. It was such an immediate way for me to express what I was experiencing. I love that more and more we are seeing YA novels that include poetry or are written in verse and are ultimately about girls reclaiming their voices. One book that I think does this so well is Elizabeth Acevedo's The Poet X. I'm also looking forward to reading Shout by Laurie Halse Anderson.
RW: What were some of the books you read as a teen that really shaped you? Can you talk about some of the feminist poets who inspired you?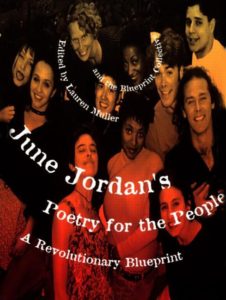 EH: In high school I went to this incredible summer program called Governor's School for the Arts (GSA). Kelly Norman Ellis was the most influential teacher for me. I was already reading Alice Walker, Toni Morrison and Sandra Cisneros, but when I got to GSA, we started reading even more poets and I was introduced to June Jordan's Poetry for the People: A Revolutionary Blueprint, and there was a chapter called: Rescuing the Canon: Reinventing and Making it Relevant Again (sooo good), and then came Ntozake Shange and Joy Harjo and Marilyn Chin and all of a sudden I started to connect my own feelings about what we were reading in school and what I wanted so desperately to be reading outside of school. I think of Sula by Toni Morrison and how she was creating complex women. I think of Rice by Nikky Finney, which taught me all about writing who you are and where you come from – exploring identity and history. I was also influenced in high school by Crystal Wilkinson and Dorothy Allison and Lee Smith who were writing about the South in a way that really spoke to me – being from Kentucky I was hungry to figure out my place in the world and how to write and create from that space and those writers were doing it.  And then Listen Up: Voices from the Next Feminist Generation, which was on my bedside table for months. I kept returning to the stories in that anthology – stories by Rebecca Walker and Curtis Sittenfeld and how these women from so many different backgrounds were talking about and raging against systems of oppression against them, and they were doing it with stories and words. I was blown away by that. I really identified as a feminist from an early age – 14, 15, and that book was one of the main reasons. It was intersectional feminism and that was transformative for me.
EH: I'm curious to hear what you're reading currently? As you know I have two young daughters (8 & 5). I'd love to get new ideas for what to read next. And also, I would love to know what you're working on.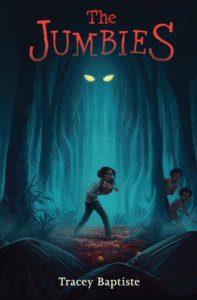 RW: I love that your girls are avid readers. I think they will enjoy the picture book A Song for Gwendolyn Brooks by Alice Faye Duncan and the Jada Jones series by Kelly Starling Lyons. When they're a little older, I can't wait for them to read books by Tracey Baptiste, Olugbemisola Rhuday, Nikki Grimes, Jacqueline Woodson and Meg Medina.
After writing Watch Us Rise with you, I finished a middle grade titled Some Places More Than Others. It's a daddy-daughter story about a girl from Oregon who visits Harlem with her father. The trip uncovers family secrets and a little Harlem history. What I'm most excited about is that this is a story where the main character is a fat girl named Amara but the plot has nothing to do with her weight. Her weight is never described in the story but you see her full body on the cover. I have been thinking a lot about the representation of big bodies. I wanted to push myself to write about a girl who is big but the plot isn't about that. In Watch Us Rise, Jasmine writes a poem about not having dolls that looked like her. She says, "not even in make believe did girls look like me." I hope these characters validate fat girls and just as important, I hope people who are not fat take these characters in and walk away with more understanding and compassion. I hope twenty years from now it is more common to have characters in YA and MG that are big with plotlines that go beyond stories about their weight. I hope we continue to see stories about girls who use their voices to resist and that readers not only take in these poems and stories but that they feel compelled to tell their own.
____________________
Exclusive!
Listen to Ellen and Renée perform "Girlhood," one of the poems from the book. This video is incredible, moving, and such a perfect encapsulation of the book. Click here or on the image below to watch and listen.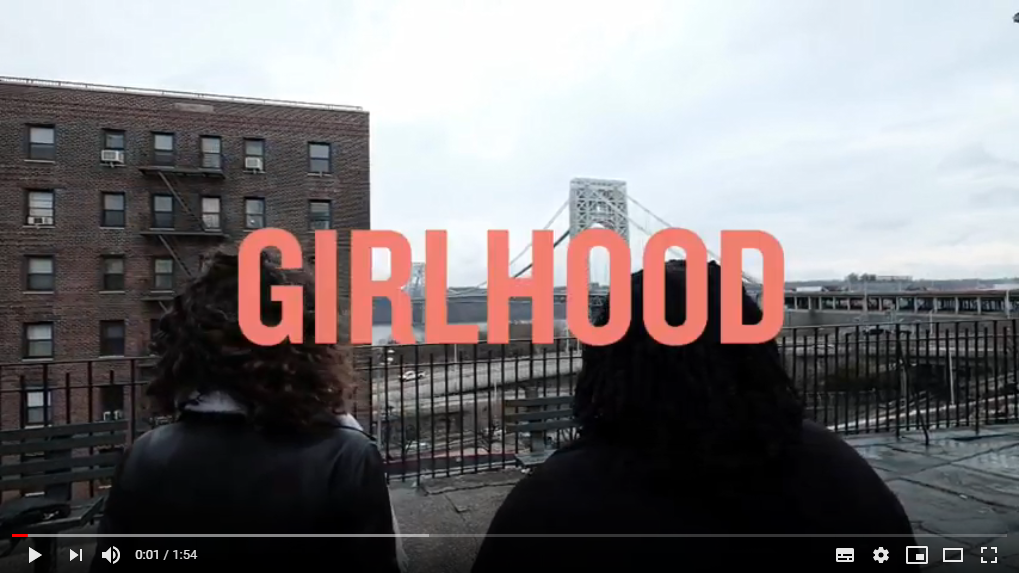 ____________________
Thank you Ellen, Renée, and to all of you readers. Take the revolution with you, and we'll see you again later this week!
— Kelly Jensen, @veronikellymars on Instagram and editor of (Don't) Call Me Crazy and Here We Are.