Hello and happy almost-Friday! Besides the fact that the planet is trying to freeze the middle of the country out of existence, it's been a pretty good week. (Hang in there!) There are lots of great new books to read, which is always exciting! Please enjoy the rest of your week, be kind to yourself as well as others, and remember that life is hard – you are doing a great job! – xoxo, Liberty
---
Sponsored by Amazon Publishing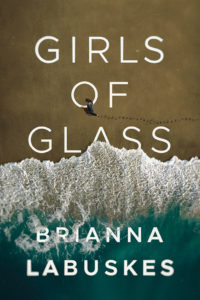 When the granddaughter of one of Florida's most powerful judges disappears, it triggers a personal trauma for a detective. Brianna Labuskes returns with Girls of Glass the thrilling follow-up to Amazon Charts bestseller It Ends With Her.
---
Trivia question time! "It was a queer, sultry summer, the summer they electrocuted the Rosenbergs, and I didn't know what I was doing in New York." This is the first line of what book? (Scroll to the bottom for the answer.)
Deals, Reals, and Squeals!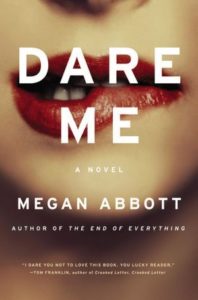 Megan Abbott's Dare Me is headed to Netflix!
Oscar Issac is in talks to join the cast of Dune – as Timothée Chalamet's dad. Zendaya is also considering joining.
Erika L. Sánchez announced a new book.
More actors have been announced for HBO's Series adaptation of The Outsiders by Stephen King.
Gillian Flynn's new female-led drama series has found a home at Amazon.
There's going to be a Throne of Glass card game.
Elizabeth Banks will direct the adaptation Kim Liggett's upcoming novel The Grace Year.
Cover Reveals
Book Riot has the first peek at Unraveling by Karen Lord. (DAW, June 4)
Former Teen Vogue editor Elaine Welteroth revealed the cover of her new book More Than Enough: Claiming Space for Who You Are (No Matter What They Say). (Viking, June 11)
Book Riot Recommends 
At Book Riot, I work on the New Books! email, the All the Books! podcast about new releases, and the Book Riot Insiders New Release Index. I am very fortunate to get to read a lot of upcoming titles, and learn about a lot of upcoming titles, and I'm delighted to share a couple with you each week so you can add them to your TBR! (It will now be books I loved on Mondays and books I'm excited to read on Thursdays. YAY, BOOKS!)
Excited to read: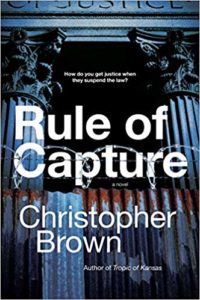 Rule of Capture by Christopher Brown (Harper Voyager, August 13)
I loved, loved, loved his last novel, Tropic of Kansas, and this one sounds like another "America is a hot mess" dystopia. It's the first in a legal thriller series, being pitched as "Better Call Saul meets Nineteen Eighty-Four." I am dying to get my hands on it!
What I'm reading this week.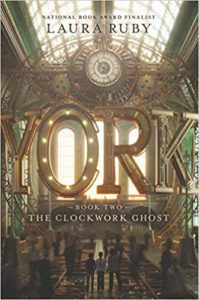 York: The Clockwork Ghost by Laura Ruby
The Book of Delights: Essays by Ross Gay
Opioid, Indiana by Brian Allen Carr
And this is funny.
This guy wins the internet this week.
Trivia answer: The Bell Jar by Sylvia Plath.
You made it to the bottom! High five. Thanks for reading! – xo, L