This edition of Today in Books is sponsored by Libby, the one-tap reading app from your library and OverDrive.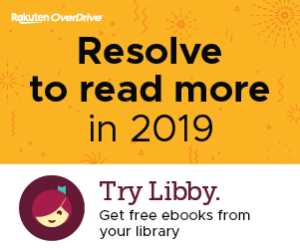 ---
Jane Austen Or Not Jane Austen?
Direct descendants of one of Jane Austen's brothers have long claimed that an oil painting they possess is a portrait of a teen Jane Austen. Art experts have long disputed the claim. Now the Rice family says an overlooked letter further proves their claim.
We're Getting The Theme Park And A Comic
Excited about the Star Wars Galaxy's Edge theme parks being built at Disney World and Disneyland? While you wait for their summer and fall openings, you can explore Black Spire Outpost with Marvel's five-issue Galaxy's Edge comic book series.
Novel Banned By Nazis In 1933 Getting First English Translation
At the Edge of Night by Friedo Lampe was seized and banned by the Nazis for homoerotic content and a relationship between a white woman and a black man. Simon Beattie, the English translator for the novel, says of Lampe: "He's a very interesting author: a disabled, gay writer during the Third Reich … who somehow survived only to be shot by a Red Army patrol days before the end of the war."