Hello hello, nonfiction lovers! This week, I'm highlighting some new nonfiction about the working poor, modern Native American history, and the discovery of family secrets.
Plus, I combed through this month's Kindle deals to find some great biographies and memoirs to add to your ebook collection. Let's dive in!
---
Sponsored by our Unusual Suspects giveaway of $100 to the bookstore of your choice!
We're giving away $100 to the bookstore of your choice! Enter to win by signing up for Unusual Suspects, our mystery/thriller newsletter about new releases, book recommendations, book deals, and more. Enter here.
---
New Books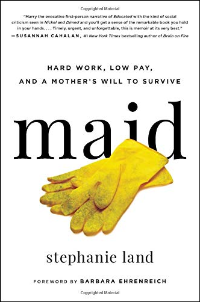 Maid: Hard Work, Low Pay, and a Mother's Will to Survive by Stephanie Land – There's been chatter about this book, pitched as Evicted meets Nickel and Dimed, since last summer when it was chosen as one of Book Expo's Editor's Buzz titles. In it, Stephanie Land writes about working as a housekeeper while going to college and writing at night, trying to build a better life for her daughter. It's a book about what it's like to be a member of the working poor, and what Land saw in "the underbelly of upper-middle class America."
Further Reading: Land published an essay adapted from the book in the New York Times about one of her clients, an elderly woman dying of cancer. This Q&A with Bookselling This Week was also a good, especially if you're interested in some behind the scenes about how a book is published.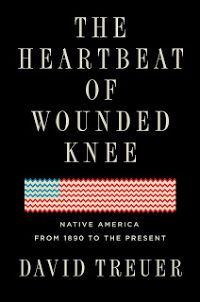 The Heartbeat of Wounded Knee: Native America from 1890 to the Present by David Treuer – Most histories of Native Americans tend to stop around 1890 with the massacre at Wounded Knee, assuming that Native culture and civilization also ended. In this book David Treuer, an Ojibwe tribe member and anthropologist, shares a different narrative about how these cultures survived because of struggles "to preserve their language, their traditions, their families, and their very existence."
Further Listening: In October, Treuer was interviewed by On the Media where he discussed "the overlooked American Indian Movement that informed the viral 2016 protest at Standing Rock, and the means by which Indians have been fighting for social and political change for centuries."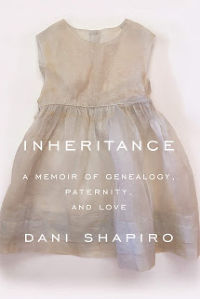 Inheritance: A Memoir of Genealogy, Paternity, and Love by Dani Shapiro – In 2016, author Dani Shapiro submitted her DNA for genetic testing on a genealogy website. When the results came back, Shapiro learned that her father was not actually her biological father. Since both her parents were already dead, Shapiro was left to investigate this family secret on her own in this "gripping genetic detective story" and "meditation on the meaning of parenthood and family."
Further Reading: Dani Shapiro's By the Book interview is a good read. Her recommendation of a book for the president to read made me laugh out loud (and then sigh because, well…).
Bookish Deals in Biographies and Memoirs
Since this week was a little lighter on new releases, I'll close out this email with a few awesome ebook deals so you can lighten your wallet without adding more to your actual bookshelves (I feel like Marie Kondo would approve?):
And that's it for this week! You can find me on Twitter @kimthedork, on email at kim@riotnewmedia.com, and co-hosting the For Real podcast here at Book Riot. This week, Alice and I talked about some great nonfiction set in very cold places and very warm places. Happy reading! – Kim