Happy Monday, you glorious humans! I hope you had a wonderful weekend, and that you didn't get too much snow. Er, assuming you are somewhere that gets snow. (If you are not, I am so jealous of you right now.) (Unless you live somewhere with scorpions.) Enjoy your upcoming week, be kind to yourself as well as others, and remember that I love you and I like you. – xoxo, Liberty
P.S. Here is a kitten standing on a book.
---
Sponsored by Libby, the one-tap reading app from your library and OverDrive
Meet Libby. The award-winning reading app that makes sure you always have something to read. It's like having your entire library right in your pocket. Download the app today and get instant access to thousands of ebooks and audiobooks for free thanks to your public library and OverDrive.
---
Here's this week's trivia question: What private investigator lives in the fictional city of Santa Teresa, California? (Scroll to the bottom for the answer.)
Deals, Reals, and Squeals!
The fantasy novel Empire of Sand has been optioned for television.
Mary H. K. Choi confirmed that she has a new book on the way.
Huzzah! Former Rioter Preeti Chhibber is writing a Spider-Man: Far from Home tie-in for Marvel!
The release date for Where'd You Go, Bernadette? has been pushed back.
NBC orders Lincoln pilot based on Jeffrey Deaver's The Bone Collector books.
Cover Reveals
Here's the first peek at The Beautiful, Renée Ahdieh's new vampire novel.
And here's the lovely cover of They Could Have Named Her Anything by Stephanie Jimenez.
Here's the first look at The Fire Opal Mechanism by Fran Wilde. (Tor.com, June 4)
And EW has the first look at the new Laura Lippman: Lady in the Lake. (William Morrow, July 23)
Sneak Peeks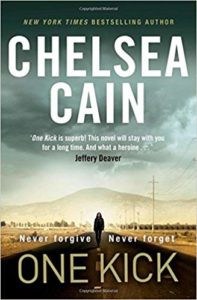 Here's the first look at Gone, featuring Chris Noth, based on One Kick by Chelsea Cain.
Book Riot Recommends 
At Book Riot, I work on the New Books! email, the All the Books! podcast about new releases, and the Book Riot Insiders New Release Index. I am very fortunate to get to read a lot of upcoming titles, and learn about a lot of upcoming titles, and I'm delighted to share a couple with you each week so you can add them to your TBR! (It will now be books I loved on Mondays and books I'm excited to read on Thursdays. YAY, BOOKS!)
Loved, loved, loved: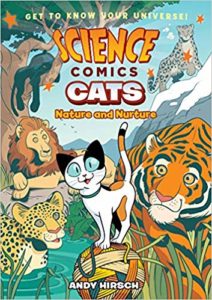 Science Comics: Cats: Nature and Nurture by Andy Hirsch (First Second, August 13)
I was delighted by the wonderful illustrations and all the information in the book, but my favorite part is when Hirsch poses the question: Are house cats domesticated? And his answer is pretty much, "LOLOLOL, NOPE." Basically, if your cat was big enough, it would eat you, no matter how well you get along.
What I'm reading this week.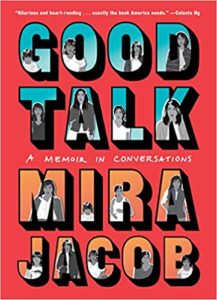 Good Talk: A Memoir in Conversations by Mira Jacob
Stay Sexy & Don't Get Murdered: The Definitive How-To Guide by Karen Kilgariff and Georgia Hardstark
What My Mother and I Don't Talk About: Fifteen Writers Break the Silence edited by Michele Filgate
Book joke of the week:
A guy walks into a library.
Guy: Can I have a burger and some fries?
Librarian: Sir, this is a library.
Guy: Right, sorry. *whispers* Can I have a burger and some fries?
Trivia answer: Kinsey Millhone.
You made it to the bottom! Thanks for reading! – xo, L