Hey hey, people of the club! Welcome to In The Club, a newsletter of resources to keep your book group well-met and well-read.
As you read this little rundown of book club business, I will be out in Albuquerque attending Winter Institute for the first time! Wish me luck getting to know lots of other booksellers and nabbing as many galleys as my weak little "%$*# this flu and how long it's been since I did Pilates" arms can carry. Gonna try supes hard not to fangirl too hard over Sujata Massey or to dramatically clap & cry during the Erin Morgenstern/Margaret Atwood keynote. Gaaaaaaaah!
Let's club it out.
---
This newsletter is sponsored by Libby, the one-tap reading app from your library and OverDrive.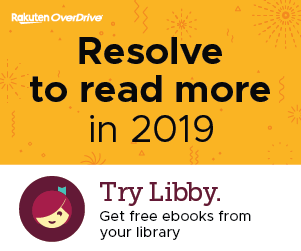 Meet Libby. The award-winning reading app that makes sure you always have something to read. It's like having your entire library right in your pocket. Download the app today and get instant access to thousands of ebooks and audiobooks for free thanks to your public library and OverDrive.
---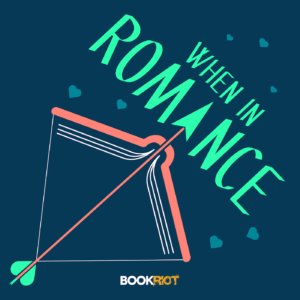 Romance Harder– On last week's When in Romance episode, Trisha and Jess spent some time talking bookish resolutions and re-committing to Read Harder! I loved what Trisha said about the challenge pushing you to read more widely while also giving you the flexibility to choose plenty of titles in genres that you love.
Book Club Bonus

: If your book club is reading harder with us this year and needs recommendations to fulfill each task, we've got ya covered! Check the site out regularly and look for posts dedicated to the Read Harder challenge (or type "read harder" or "read harder 2019" into the search box to see all the posts in one place). So far we've covered

books by authors of color set in or about space

,

books by a journalist or about journalism

,

humor books and more.  
Related

: What's that? You heard there's also a Read Harder podcast for

Book Riot Insiders

? Why yes there is and I do believe I am one of the hosts! This is just your weekly reminder to join Insiders and check out Tirzah Price and I on our biweekly pod. Second episode coming at you this week!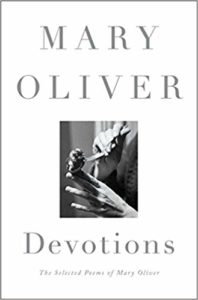 One Wild and Precious Life – Book Riot favorite Mary Oliver died last week and left a Mary-shaped hole in many of our hearts with her passing. While I don't read anywhere near as much poetry as I should, there's something about the simplicity of Oliver's work that has often spoken to me and brought me peace.
Book Club Bonus

: It's been awhile since I talked about bringing poetry to book club but it's an idea I'd like to renew for 2019. Sneak in a poetry night into your meeting rotation. Read work from a specific poet as a group, or do the thing BYOP style (bring your own poetry) and each come with a piece by your fave.
Small but Mighty – Big, flashy titles from big publishers are cool, but small presses are pretty freaking fantastic too. Make like Rioter Rebecca and commit to reading more work from small presses this year.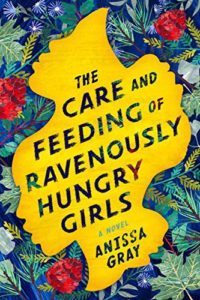 Club Cosmo – I'll admit that I did a judgey thing and assumed this list was going to mostly titles in the Confessions of a Shopaholic vein (not that there would be anything wrong with that!).  While there is indeed a title by Sophie Kinsella on this list, Cosmopolitan's suggestions for book clubs in 2019 are actually pretty diverse. The list was published back in November but the titles are just now starting to come available, like the latest from Helen Hoang and Angie Thomas. I see you, Cosmo!
Book Club Bonus: I'm so excited to see Anissa Gray's debut, The Care and Feeding of Ravenously Hungry Girls, on this list. I've seen it described as The Mothers meets An American Marriage; that is a pretty surefire way to get me to pay attention and is potentially made for book club discussion. It sounds like it's going to be one of those reads with a lot of food for thought on mother/daughter relationships, forgiveness, and identity. Pre-order this forthcoming title for book club now (it releases on 2/19).
Oprah Approved – "I'd dropped out of three book clubs before this. There was the one where I hated all the books, the one where I loved the books but hated that nobody actually talked about them, the one where I showed up late to my first meeting and received passive-aggressive emails from its president forever after. And then I found the Loose Women." I came across this piece on six uniquely rad book clubs at oprahmag.com and am absolutely loving each of these concepts. Loose Women… genius!
Book Club Bonus

: This piece is a great reminder that book club doesn't have to follow any particular format – it should be flexible and suit your needs & interests. Don't be afraid to ditch the clubs that aren't working until you find some loose women of your very own.
---
Thanks for hanging with me today! Shoot me an email at vanessa@riotnewmedia.com with your burning book club questions or find me on Twitter and the gram @buenosdiazsd. Sign up for the Audiobooks newsletter, get it on the Read Harder podcast, and watch me booktube every Friday too.
Stay bad & bookish, my friends.
Vanessa
More Resources: 
– Our Book Group In A Box guide
– List your group on the Book Group Resources page