This edition of Today in Books is sponsored by Flatiron Books.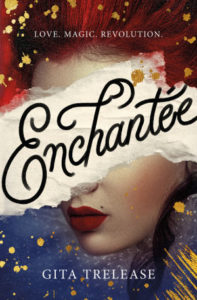 ---
The Phobics Are Still At It
Vice President Mike Pence's wife Karen Pence started teaching at Immanuel Christian School, a school that bans LGBTQ+ students and staff. In response, The Trevor Project sent the school 100 copies of A Day In The Life of Marlon Bundo, a children's book about a boy bunny who loves a boy bunny. In full-circle, A Day In The Life of Marlon Bundo was created by John Oliver in response to the original book Marlon Bundo's Day in the Life of the Vice President, which was written by Charlotte Pence and illustrated by Karen Pence.
The 2019 Tournament Of Books Brackets Are Here
Look at all these awesome books forced to fight each other! But seriously, if you want to play along here are the brackets and the showdown begins March 6th, so there's plenty of time to send all the best juju you have to your favorite book.
$2.2 Million!
That's how much the philanthropic institution, The Andrew W. Mellon Foundation has given to the Academy of American Poets in two grants. "The funds will enable the work of several poets serving in civic Poets Laureate positions, and of more than 20 poetry organizations who comprise a national Poetry Coalition."