As I'm writing this newsletter, I have the first episode of Netflix's Tidying Up with Marie Kondo on the tv in front of me. I'm not sure how long that will last – I have a hard time writing with talking in the background – but I feel like it's my duty as a person who writes about nonfiction news to see what the show's all about.
---
Sponsored by Help Me!: One Woman's Quest to Find Out If Self-Help Really Can Change Your Life by Marianne Power, available now from Grove Press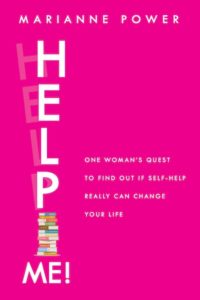 For years Journalist Marianne Power lined her bookshelves with dog-eared copies of definitive guides on how to live your best life, dipping in and out of self-help books when she needed them most. Then, one day, she woke up to find that the life she hoped for and the life she was living were worlds apart—and she set out to make some big changes. Marianne Power's Help Me! is the hilarious, thought-provoking, and unfailingly honest account of one woman's year-long, often madcap, quest to find out if self help books really can change your life.
---
As with most things on the Internet, it's been interesting to watch the cycle of reviews, from the backlash to backlash-to-the-backlash, play out online around the show. When I sent last week's newsletter, we were at the point in the cycle where people – particularly bookish people – were up in arms about the idea of using the KonMari method to get rid of books.
This week, we're getting to the backlash-to-the-backlash phase with discussion about how many critiques of Kondo have both fundamentally misunderstood her point and have racist and classist undertones we ought to grapple with. That article linked above is an excellent recap, so please do read it if this is interesting to you.
Over at Book Riot, we've had some pieces on this issue too, including one about why Marie Kondo isn't telling you to throw away your books, and one from a contributor who disagrees entirely with the KonMari method for books. If you are ready to KonMari your collection, Good Housekeeping has some suggestions about what to do with the books you're planning to discard.
And with that, on to some other interesting nonfiction news of note from the week: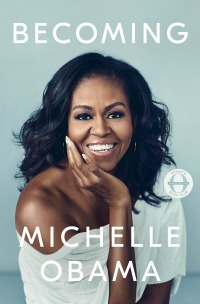 Michelle Obama's memoir, Becoming, is now one of the best-selling books of the decade. According to Amazon, the book has held the top spot on the best-seller list longer than any book since Fifty Shades of Grey in 2012. The book was at the top for 47 days, was briefly dethroned, and then returned to the top (followed closely by authors Marie Kondo and Rachel Hollis).
Essayist Leslie Jamison, one of my all-time favorites, previewed her upcoming essay collection, Make It Scream, Make It Burn. The collection, out September 24, is "an exploration of longing and obsession" that covers everything from whales to Civil War photography. At the Entertainment Weekly link above, Jamison writes about the process of writing the book – super meta and interesting.
Carmen Maria Machado shared the first details about her upcoming memoir, In the Dream House, releasing October 1 from Graywolf Press. The book is "an innovative memoir chronicling a relationship gone bad, and a dissection of the mechanisms and cultural representations of psychological abuse" (TW for queer domestic violence). Click through to see the cover, which is gorgeous.
Finally, Europa Editions is launching a new nonfiction imprint! Europa Compass will feature titles on "travel, contemporary culture, popular science, history, philosophy, and politics." This is super great news for readers interested in reading more diverse nonfiction and nonfiction in translation, since that's a specialty of Europa Editions more broadly. Fingers crossed that is reflected in their nonfiction list.
Man, that is all such exciting news. I'm feeling so jazzed about all the great nonfiction we have coming in 2019. You can find me on Twitter @kimthedork, on email at kim@riotnewmedia.com, and co-hosting the For Real podcast here at Book Riot. Happy reading! – Kim