This edition of Today in Books is sponsored by The Red Address Book by Sofia Lundberg.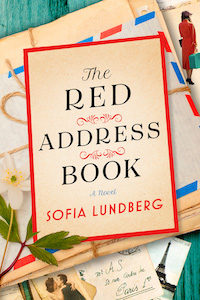 ---
The Power Of Twitter
The Portland Press Herald was cutting regional book reviews that were locally written. That was until Stephen King tweeted his dismay and the paper challenged that if he could get them 100 subscribers they'd reverse their decision. He did and they did, so for now the book reviews live on another day.
Atria Launches New Imprint
Signal Press, headed by Julia Cheiffetz, will publish books about our current social and political injustices, and has already been busy at work having acquired 11 books. A couple of the forthcoming titles are How to Raise a Boy: Rethinking Gender in America After #Metoo by Emma Brown and Ida B the Queen by Michelle Duster.
Move Over Fifty Shades Of Grey
Literally. Michelle Obama has broken Fifty Shades' streak of holding the #1 spot on Amazon's best-selling books with her memoir Becoming.