Hi mystery fans!
---
Sponsored by our Unusual Suspects giveaway of $100 to the bookstore of your choice!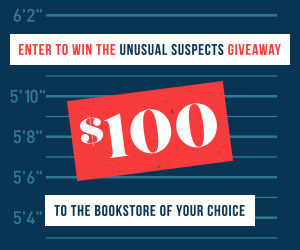 We're giving away $100 to the bookstore of your choice! Enter to win by signing up for Unusual Suspects, our mystery/thriller newsletter about new releases, book recommendations, book deals, and more. Enter here.
---
From Book Riot And Around The Internet
You can see all the 2019 books Rioters are excited for including a section of mystery/thrillers.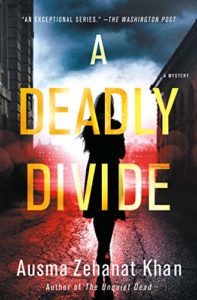 Speaking of 2019 mystery and thrillers, Rincey and Katie talked about what they're looking forward to in the latest Read or Dead.
Karen M. McManus Takes Readers Inside Her Latest YA Thriller
'The Likeness' By Tana French Is The Novel I'm So Jealous You Get To Read For The First Time
7 Spy Romance Novels To Pick Up
Changing the Face of Crime Fiction: 6 Writers of Color on Writing Mysteries, Crime Novels and Thrillers
Adaptations And News
Love this promo image for the upcoming Big Little Lies season two.
All the congratulations to Sandra Oh for winning the Golden Globe for Lead Actress in a Drama  for her role on Killing Eve. The show is so good that even Netflix told people to watch it even though it's streaming on rival Hulu.
Speaking of watching Killing Eve we now have a premiere date for season 2: April 7 at 8 p.m. ET on BBC America. April can't get here fast enough.
The trailer for the new Carmen Sandiego is here and one Rioter discusses her feels and thoughts.
Kindle Deals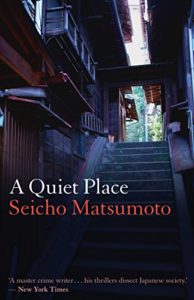 A Quiet Place by Seicho Matsumoto, Louise Heal Kawai (Translation) is $1.99 and great for fans of slow-burn suspense with a punch.
And if you're looking for a British procedural with a criminal psychologist: Insidious Intent (Tony Hill & Carol Jordan #10) by Val McDermid is $1.99 !
A Bit Of My Week In Reading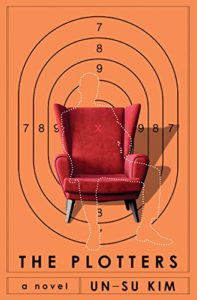 I got my hands on two galleys I'm super excited to read: Girl Gone Missing by Marcie R. Rendon (May 14, Cinco Puntos Press) and The Plotters by Un-su Kim (January 29, Doubleday). The first follows a young Chippewa woman who "begins to dream the Cities and blonde Scandinavian girls calling for help" and the second is "an alternate Seoul where assassination guilds compete for market dominance."
I just downloaded two audiobooks: Tana French's 1st mystery In the Woods in preparation for the upcoming adaptation series; Black Edge by Sheelah Kolhatkar since I'm still obsessed with nonviolent true crime.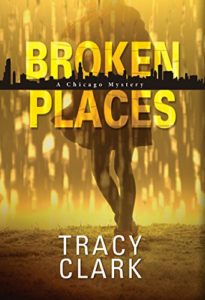 And I'm halfway through two novels I'm currently loving: Erotic Stories For Punjabi Widows by Balli Kaur Jaswal (my mystery break read) and Broken Places (A Chicago Mystery #1) by Tracy Clark.
Browse all the books recommended in Unusual Suspects previous newsletters on this shelf. And here's an Unusual Suspects Pinterest board.
Until next time, keep investigating! And in the meantime, come talk books with me on Twitter, Instagram, and Litsy–you can find me under Jamie Canavés.
If a mystery fan forwarded this newsletter to you and you'd like your very own you can sign up here.