This edition of Today in Books is sponsored by Wishtree by Katherine Applegate.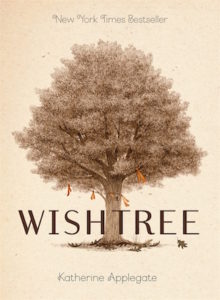 ---
Mouse Books
A Chicago company condenses literature into a book the size of a smartphone. After their successful 2017 Kickstarter campaign they are back for another round: "$15 will get you all three volumes from the first theme of 2019 ("Service"), while $50 gets you an entire year's haul (12 total volumes, plus some extras for friends and family). You can also stock up on old volumes, including a boxed set 'micro library' that includes every book they've printed to date."
The Drama Book Shop Will Live On
After a big rent hike, the bookshop was going to close but Lin-Manuel Miranda, Thomas Kail (Hamilton director), Jeffrey Seller (Hamilton lead producer), and James L. Nederlander (Hamilton landlord) purchased the bookshop. The 100-year-old store will be finding a new home soon, with affordable rent.
Captain Marvel Is Almost Here
And there is not only a new special look trailer BUT you can purchase your tickets now! Our excitement cannot be contained!