This edition of Today in Books is sponsored by Nightchaser by Amanda Bouchet.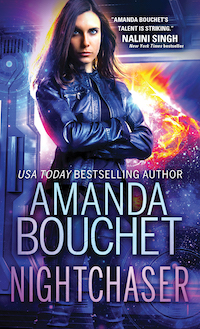 ---
The Return of the Ring
Did you know that Michelle Yeoh used her own emerald ring in the film adaptation of Crazy Rich Asians? Well, she broke it out again for the Golden Globes red carpet.
Gotta Catch 'Em All
There are 85 libraries in the Los Angeles County library system, and this couple is making a hobby out of visiting all of them. As of this writing, they've got 45 down. #RelationshipGoals
These Beetles Have a Lot to Live Up To
Drogon, Rhaegal, and Viserion. They're Game of Thrones dragons. But now, they're also real-life beetles. Entomologist Brett Ratcliffe named his new discoveries Gymnetis drogoni, Gymnetis rhaegali, and Gymnetis viserioni as an homage to one of his favorite series, but also as a way of bringing attention to the discoveries yet to be made in the insect world.