Hello, Kid Lit friends!
It's the first big release date for 2019, and that means I have a whole lot of books to share with you today. There's some fantastic picture books, fun chapter and middle grade books, and so many interesting nonfiction books. Check these out and let me know if any look interesting to you! As usual, if there is a book I have read and loved, I'll mark it with a 
.
*Please note that all book descriptions are from Goodreads.
---
Sponsored by our Unusual Suspects giveaway of $100 to the bookstore of your choice!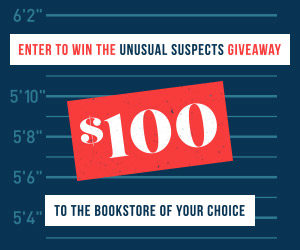 We're giving away $100 to the bookstore of your choice! Enter to win by signing up for Unusual Suspects, our mystery/thriller newsletter about new releases, book recommendations, book deals, and more. Enter here.
---
Picture Books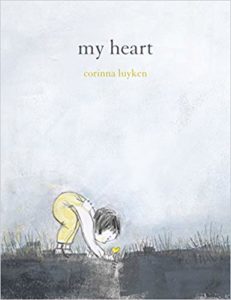 My Heart by Corinna Luyken
My heart is a window. My heart is a slide. My heart can be closed…or opened up wide.
Some days your heart is a puddle or a fence to keep the world out. But some days it is wide open to the love that surrounds you. With lyrical text and breathtaking art, My Heart empowers all readers to listen to the guide within in this ode to love and self-acceptance.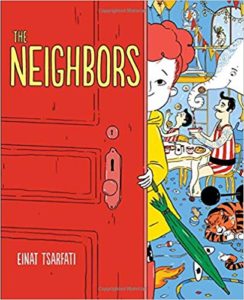 The Neighbors by Einat Tsarfati
As a young girl climbs the seven stories to her own (very boring!) apartment, she imagines what's behind each of the doors she passes. Does the door with all the locks belong to a family of thieves? Might the doorway with muddy footprints conceal a pet tiger? Each spread reveals—in lush detail—the wilds of the girl's imagination, from a high-flying circus to an underwater world and everything in between. When the girl finally reaches her own apartment, she is greeted by her parents, who might have a secret even wilder than anything she could have imagined!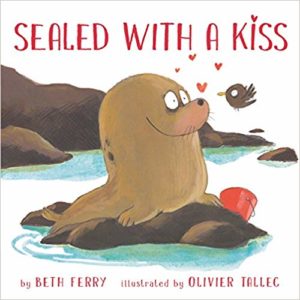 Sealed with a Kiss by Beth Ferry, illustrated by Oliver Tallex
What's a seal to do when she's new to the zoo? Make new friends, of course! But when the other animals aren't so friendly, a wise sparrow inspires them to surprise Seal with a special treat. Full of heart and humor, this story of friendship and forgiveness from bestselling author Beth Ferry and illustrator Olivier Tallec will have little ones giggling along, and it makes for a fun Valentine's Day gift!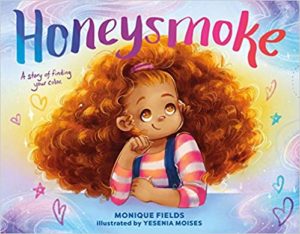 Honeysmoke by Monique Fields, illustrated by Yesenia Moises
A young biracial girl looks around her world for her color. She finally chooses her own, and creates a new word for herself―honeysmoke. For multiracial children, and all children everywhere, this picture book offers a universal message that empowers young people to create their own self-identity.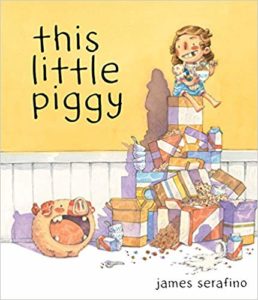 This Little Piggy by James Serafino
Once there was a girl who only ate cereal. This kid LOVED cereal. But lots of cereal can make a BIG mess and get a girl in trouble. So she asks the dog for help cleaning up her crumbs, but the dog soon fills up. Then she asks a cat, but the cat only wants to nap. One after another, animals try to help…but the mess is too large!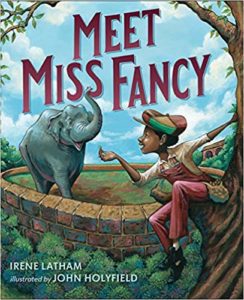 Meet Miss Fancy by Irene Latham, illustrated by John Holyfield
Frank has always been obsessed with elephants. He loves their hosepipe trunks, tree stump feet, and swish-swish tails. So when Miss Fancy, the elephant, retires from the circus and moves two blocks from his house to Avondale Park, he's over the moon! Frank really wants to pet her. But Avondale Park is just for white people, so Frank is not allowed to see Miss Fancy. Frank is heartbroken but he doesn't give up: instead he makes a plan!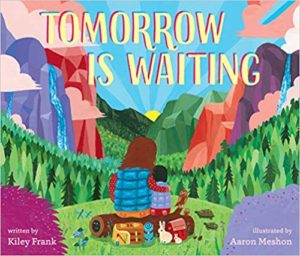 Tomorrow is Waiting by Kiley Frank, illustrated by Aaron Meshon
As a child dreams, their parent imagines everything they will someday be: independent and imaginative, kind and courageous, a listener and a leader. And each hopeful, heartfelt wish is paired with a a promise of love. Tender and moving, Tomorrow Is Waiting is a modern celebration of the dreams we have for our children for finding their place in the world, and for how they will make it a better world. A perfect gift for baby showers, birthdays, and graduation, it's a book that will be treasured, passed down, read and loved–again, and again, and again.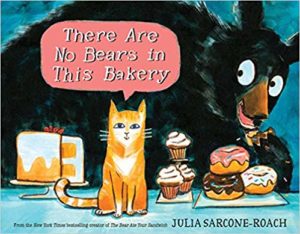 There Are No Bears in This Bakery by Julia Sarcone-Roach
A tough gumshoe of a cat–the name's Muffin–protects his territory: The Little Bear Bakery. But there are no bears here. Not on Muffin's watch. One night, Muffin hears a suspicious noise. Mouse? Raccoon? Bat? Nope, not the usual suspects. But Muffin hears . . . growling. Could it be? Yup. A bear. Just a cub. Whose stomach is definitely growling. Muffin's got this case solved–clearly this bear needs some donuts.
 What Is Given from the Heart by Patricia C. McKissack, illustrated by April Harrison
"Misery loves company," Mama says to James Otis. It's been a rough couple of months for them, but Mama says as long as they have their health and strength, they're blessed. One Sunday before Valentine's Day, Reverend Dennis makes an announcement during the service– the Temples have lost everything in a fire, and the church is collecting anything that might be useful to them. James thinks hard about what he can add to the Temple's "love box," but what does he have worth giving? With her extraordinary gift for storytelling, McKissack–with stunning illustrations by Harrison–delivers a touching, powerful tale of compassion and reminds us all that what is given from the heart, reaches the heart.
Chapter Books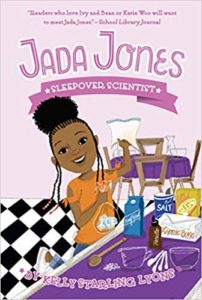 Jada Jones: Sleepover Scientist by Kelly Starling Lyons
Jada is hosting her first sleepover, and she has lots of cool scientific activities planned: kitchen chemistry, creating invisible ink, and even making slime! But when her friends get tired of the lessons and just want to hang out, can Jada figure out the formula for fun and save the sleepover?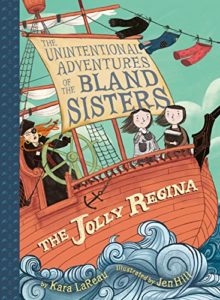 The Unintentional Adventures of the Bland Sisters: Flight of the Bluebird by Kara LaReau, illustrated by Jen Hill
Meet Jaundice and Kale Bland, two sisters who avoid excitement at any cost. Together, they patiently await the return of their parents, who left on an errand years ago and have never returned. One day, the Bland sisters are kidnapped by an all-female band of pirates. They're unwillingly swept into a high-seas romp that might just lead to solving the mystery of what happened to their parents. With whimsical illustrations and Roald Dahl–esque wit, The Unintentional Adventures of the Bland Sisters is the visually stunning, laugh-out-loud funny start to a new series for readers who are looking for an anything-but-bland adventure.
Middle Grade Books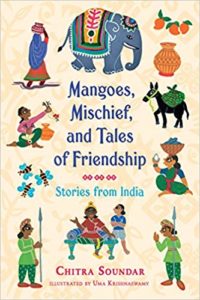 Mangoes, Mischief, and Tales of Friendship by Chitra Soundar
Being a wise and just ruler is no easy task. That's what Prince Veera discovers when he and his best friend, Suku, are given the opportunity to preside over the court of his father, King Bheema. Some of the subjects' complaints are easily addressed, but others are much more challenging. How should they handle the case of the greedy merchant who wishes to charge people for enjoying the smells of his sweets? And can they prove that an innocent man cannot possibly spread bad luck? Will Prince Veera and Suku be able to settle the dispute between a man and his neighbor to whom he sells a well — but not the water in it?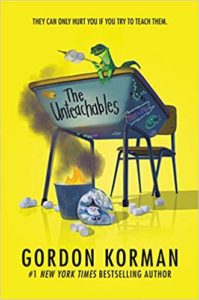 The Unteachables by Gordon Korman
The Unteachables are a notorious class of misfits, delinquents, and academic train wrecks. Their teacher is Mr. Zachary Kermit, the most burned-out teacher in all of Greenwich. He was once a rising star, but his career was shattered by a cheating scandal that still haunts him. After years of phoning it in, he is finally one year away from early retirement. But the superintendent has his own plans to torpedo that idea—and it involves assigning Mr. Kermit to the Unteachables. The Unteachables never thought they'd find a teacher who had a worse attitude than they did. And Mr. Kermit never thought he would actually care about teaching again. Over the course of a school year, though, room 117 will experience mayhem, destruction—and maybe even a shot at redemption.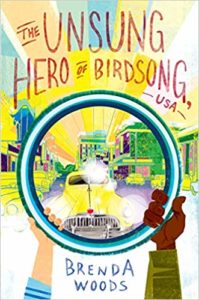 The Unsung Hero of Birdsong, USA by Brenda Woods
On Gabriel's twelfth birthday, he gets a new bike–and is so excited that he accidentally rides it right into the path of a car. Fortunately, a Black man named Meriwether pushes him out of the way just in time, and fixes his damaged bike. As a thank you, Gabriel gets him a job at his dad's auto shop. Gabriel's dad hires him with some hesitation, however, anticipating trouble with the other mechanic, who makes no secret of his racist opinions. Gabriel and Meriwether become friends, and Gabriel learns that Meriwether drove a tank in the Army's all-Black 761st Tank Battalion in WWII. Meriwether is proud of his service, but has to keep it a secret because talking about it could be dangerous.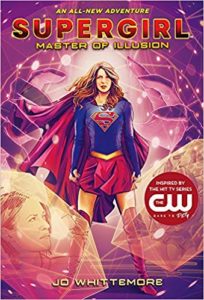 Supergirl: Master of Illusion by Jo Whittemore
Kara Danvers, the one and only Supergirl, continues to keep National City safe. Follow her in the final book of this middle-grade series, featuring more incredible adventures not seen on TV. Now more than ever, the world needs the Girl of Steel to keep the city free from evil, and author Jo Whittemore has crafted a series finale that fans won't want to miss!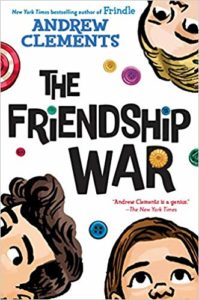 The Friendship War by Andrew Clements
Grace and Ellie have been best friends since second grade. Ellie's always right in the center of everything–and Grace is usually happy to be Ellie's sidekick. But what happens when everything changes? This time it's Grace who suddenly has everyone's attention when she accidentally starts a new fad at school. It's a fad that has first her class, then her grade, and then the entire school collecting and trading and even fighting over . . . buttons?! A fad that might also get her in major trouble and could even be the end of Grace and Ellie's friendship. Because Ellie's not used to being one-upped by anybody.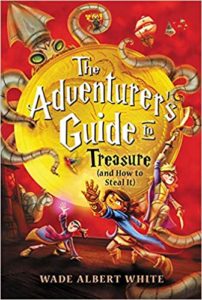 The Adventurer's Guide to Treasure (and How to Steal it) by Wade Albert White
At Saint Lupin's Completely Ordinary School Where Nothing Bizarre Ever Happens Most Especially Not Illegal Quests That Destroy Famous Landmarks, students are not taught about pirates. They're not taught how to identify them, how to befriend them, or even how to fight them…which leaves the school completely open to pirate invasion. And on the first day of classes, that's precisely what happens.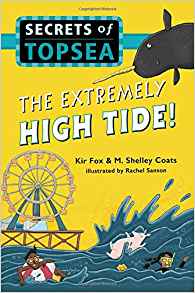 The Extremely High Tide by Kir Fox & M. Shelley Coats, illustrated by Rachel Sanson
Talise knows more about the ocean than any kid in Topsea. Any adult, too. As the best-and only-bathymetrist in Topsea, Talise is able to predict important things about the sea, like the next tide (Severely Low with a threat of Wildcard) or the arrival of Seaweed Season. What she can't predict, however, are her classmates' behaviors. Sometimes it's as if they're speaking different languages. When Talise discovers a mysterious message in a bottle, her classmates believe it must have been sent by someone stranded on a deserted island. (Not to be confused with a dessert island.) But Talise is convinced the message is meant for her. And it's telling her to build a boat.
Nonfiction Books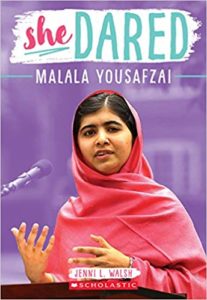 She Dared: Malala Yousafzai by Jenni L. Walsh
Malala Yousafzai always knew she wanted to become a doctor someday. But a new extremist group in her home country of Pakistan wanted to stop girls from going to school. Malala knew what was important, and so she spoke out. Even after she was attacked on a bus for her views, she persisted. Learn about Malala's incredible recovery and her journey to becoming a world-famous advocate of girls' rights and education — and the youngest-ever Nobel Prize winner.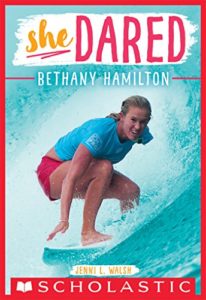 She Dared: Bethany Hamilton by Jenni L. Walsh
Growing up in Hawaii, Bethany Hamilton loved to surf. But one day, she was in her favorite place, out on the waves, when a tiger shark suddenly attacked. Thirteen-year-old Bethany lost her left arm. As she fought to recover, Bethany wondered: Would she ever surf again? Follow Bethany as she got back on her board and fearlessly chased her surfing dreams. With the strength of her family and faith behind her, Bethany knew she could become not only a professional athlete, but a champion and a role model.
Lost in the Antarctic: The Doomed Voyage of the Endurance by Tod Olson
There wasn't a thing Ernest Shackleton could do. He stood on the ice-bound Weddell Sea, watching the giant blocks of frozen saltwater squeeze his ship to death. The ship's name seemed ironic now: the Endurance. But she had lasted nine months in this condition, stuck on the ice in the frigid Antarctic winter. So had Shackleton and his crew of 28 men, trying to become the first expedition ever to cross the entire continent. Now, in October 1915, as he watched his ship break into pieces, Shackleton gave up on that goal. He ordered his men to abandon ship. From here on, their new goal would be to focus on only one thing: survival.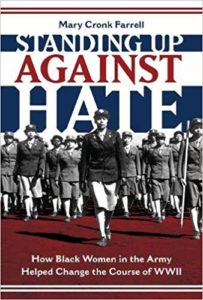 Standing Up Against Hate: How Black Women in the Army Helped Change the Course of WWII by Mary Cronk Farrell
Standing Up Against Hate tells the stories of the African American women who enlisted in the newly formed Women's Army Auxiliary Corps (WAAC) in World War II. They quickly discovered that they faced as many obstacles in the armed forces as they did in everyday life. However, they refused to back down. They interrupted careers and left family, friends, and loved ones to venture into unknown and sometimes dangerous territory. They survived racial prejudice and discrimination with dignity, succeeded in jobs women had never worked before, and made crucial contributions to the military war effort. The book centers around Charity Adams, who commanded the only black WAAC battalion sent overseas and became the highest ranking African American woman in the military by the end of the war.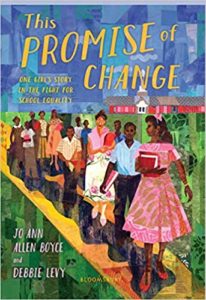 This Promise of Change: One Girl's Story in the Fight for School Equality by Jo Ann Allen Boyce and Debbi Levy
In 1956, one year before federal troops escorted the Little Rock 9 into Central High School, fourteen year old Jo Ann Allen was one of twelve African-American students who broke the color barrier and integrated Clinton High School in Tennessee. At first things went smoothly for the Clinton 12, but then outside agitators interfered, pitting the townspeople against one another. Uneasiness turned into anger, and even the Clinton Twelve themselves wondered if the easier thing to do would be to go back to their old school. Jo Ann–clear-eyed, practical, tolerant, and popular among both black and white students—found herself called on as the spokesperson of the group. But what about just being a regular teen?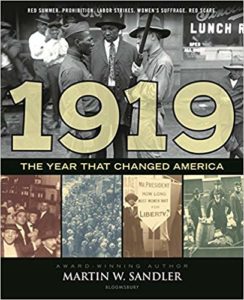 1919 The Year That Changed America by Martin W. Sandler
1919 was a world-shaking year. America was recovering from World War I and black soldiers returned to racism so violent that that summer would become known as the Red Summer. The suffrage movement had a long-fought win when women gained the right to vote. Laborers took to the streets to protest working conditions; nationalistic fervor led to a communism scare; and temperance gained such traction that prohibition went into effect. Each of these movements reached a tipping point that year. Now, one hundred years later, these same social issues are more relevant than ever.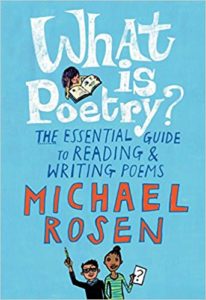 What is Poetry? The Essential Guide to Reading and Writing Poems by Michael Rosen, illustrated by Jill Calder
For thousands of years, people have been writing poetry. But what is poetry? Award-winning wordsmith Michael Rosen has spent decades thinking about that question, and in this helpful guide he shares his insights with humor, knowledge, and appreciation — appreciation for poetry and appreciation for twenty-first-century children embarking on their own poetic journeys. Young readers are invited to join him on a welcoming exploration of the British poetic canon, replete with personal insights into what the renowned poet thinks about as he writes and advice on writing their own poetry. When he's finished, readers will be able to say with confidence: this is poetry. Included in this accessible handbook are writing tips, analyses of classic poems, and an appendix of poets and useful websites.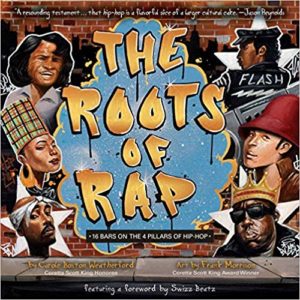 The Roots of Rap: 16 Bars on the 4 Pillars of Hip-Hop by Carole Boston Weatherford, illustrated by Frank Morrison
The roots of rap and the history of hip-hop have origins that precede DJ Kool Herc and Grandmaster Flash. Kids will learn about how it evolved from folktales, spirituals, and poetry, to the showmanship of James Brown, to the culture of graffiti art and break dancing that formed around the art form and gave birth to the musical artists we know today.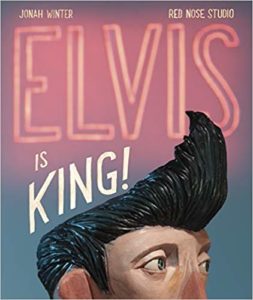 Elvis is King by Jonah Winter, illustrated by Red Nose Studio
Here's the perfect book for anyone who wants to introduce rock 'n' roll and its king to the child in their lives. In single- page "chapters" with titles like "The First Cheeseburger Ever Eaten by Elvis" and "Shazam! A Blond Boy Turns into a Black-Haired Teenager," readers can follow key moments in Presley's life, from his birth on the wrong side of the railroad tracks in the Deep South, to playing his first guitar in grade school, to being so nervous during a performance as a teenager that he starts shaking . . . and changes the world!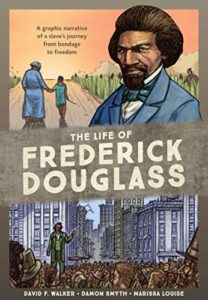 The Life of Frederick Douglass by David F. Walker, Damon Smyth, and Marissa Louise
Recently returned to the cultural spotlight, Frederick Douglass's impact on American history is felt even in today's current events. Comic book writer and filmmaker David F. Walker joins with the art team of Damon Smyth and Marissa Louise to bring the long, exciting, and influential life of Douglass to life in comic book form. Taking you from Douglass's life as a young slave through his forbidden education to his escape and growing prominence as a speaker, abolitionist, and influential cultural figure during the Civil War and beyond, The Life of Frederick Douglass presents a complete illustrated portrait of the man who stood up and spoke out for freedom and equality.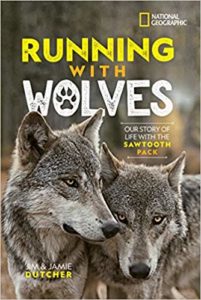 Running with Wolves by Jim and Jamaie Dutcher
Adventure, friendship, and family come together in this riveting memoir as two award-winning filmmakers take you through the experience of the years they spent living in the wild with a real-life wolf pack. Jim and Jamie set out to show the world that instead of fearsome beasts, wolves are social, complex, and incredible creatures that deserve our protection. Deep in the mountain wilderness of Idaho, they set up Wolf Camp, where they spent years capturing the emotional, exciting, and sometimes heartbreaking story of their pack.
Graphic Novels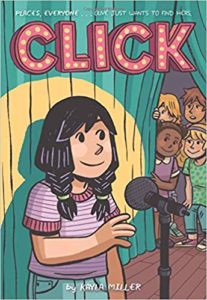 Click by Kayla Miller
Olive "clicks" with everyone in the fifth grade—until one day she doesn't. When a school variety show leaves Olive stranded without an act to join, she begins to panic, wondering why all her friends have already formed their own groups . . . without her. With the performance drawing closer by the minute, will Olive be able to find her own place in the show before the curtain comes up?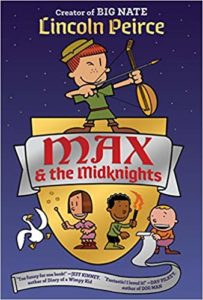 Max and the Midknights by Lincoln Peirce
Max wants to be a knight! Too bad that dream is about as likely as finding a friendly dragon. But when Max's uncle Budrick is kidnapped by the cruel King Gastley, Max has to act…and fast! Joined by a band of brave adventurers–the Midknights–Max sets out on a thrilling quest: to save Uncle Budrick and restore the realm of Byjovia to its former high spirits!
That's it for me this week! What books are you excited about for 2019? Reach me on Twitter at @KarinaYanGlaser, on Instagram at @KarinaIsReadingAndWriting, or email me at karina@bookriot.com.
Until next time!
Karina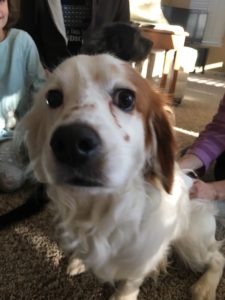 My best friend just adopted this adorable dog! How cute is he?
*If this e-mail was forwarded to you, follow this link to subscribe to "The Kids Are All Right" newsletter and other fabulous Book Riot newsletters for your own customized e-mail delivery. Thank you!*