This edition of Today in Books is sponsored by MIRA Books and HUNTING ANNABELLE by Wendy Heard.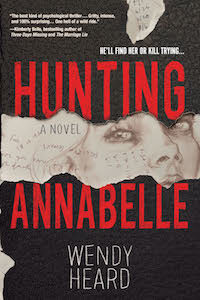 ---
It's Been 21 Years Since A Mass Of Copyrighted Work Entered The Public Domain
There's a whole history as to why "the public domain has been frozen in time for 20 years" and of course it involved Disney. The good news is that at midnight on December 31st, tons of work–including books, films, paintings, music, photographs, and poems–from 1923 will be in the public domain. Click that link above for more on the why and which.
The Scottish Granny Does It Again
Janice Clark, The Scottish Granny, not only became a viral hit when a video of her reading her grandson The Wonky Donkey hit the internet but it also propelled the book's sales. And she's done it again with a new video of her reading I Need A New Bum! which has been viewed more than a million times and has once again boosted the book's sales.
Ben Affleck Adapting Again
This time he's starring in and looking to produce the adaptation of the YA novel I Am Still Alive by Kate Alice Marshall. Universal Pictures bought the rights in a bidding war of the novel described as "Wild meets The Revenant, infused with ferocious girl power." Ya know we're already making the popcorn.