Hello mystery fans! I've got another roundup of news and links and Kindle deals for you and then I'll see you all back here in the new year! Until then, if you want to drink too much eggnog and solve a neighborhood mystery you have my full blessing, I'll write you a note!
---
Sponsored by Book Riot's 10 Best Nonfiction Books of 2018 Giveaway.
We're giving away ten of our favorite works of nonfiction of the year! Click here to enter.
---
Adaptations And News And Things Of Interest
9 Mystery Novels and Series Featuring Ernest Hemingway
11 Thriller & Mystery Authors Recommend The Best Books In The Genre That They Read In 2018
John le Carré to publish novel about 'the new political turbulence' in 2019
24 Podcasts For Readers Who Love Mysteries, Thrillers, And True Crime
A look at the lady detectives in Victorian Literature
BBC1's adaptation of Agatha Christie's The ABC Murders has a trailer and will air in three parts on December 26, 27, and 28 at 9 p.m.
True Crime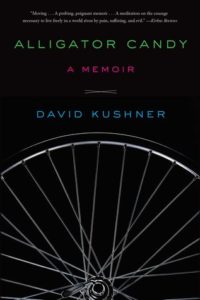 Hulu Inks First-Look Deal With Journalist & Author David Kushner (If you're a fan of true crime memoirs Alligator Candy is very good– Full Review) (TW I remember this being very dark and it's a crime against a child.)
The story about the murder of JFK's lover, American painter Mary Pinchot Meyer, is being developed by Warner Bros TV as a potential limited series. (Based on Peter Janney's book Mary's Mosaic.)
Menendez Brothers spotted on 1990 Knicks basketball card
Serial killer Dennis Rader's daughter shares her story in new book
True Crime & Cooking Show Obsessions Affect Your Brain In The Same Way, According To Experts
Kindle Deals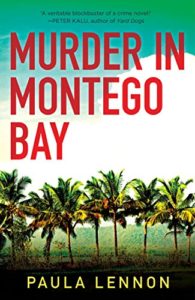 A detective mystery set in Jamaica with a pairing of a Jamaican detective and a Scottish detective sounds super good and it's $4.09 right now: Murder in Montego Bay by Paula Lennon
One of my favorite Agatha Christie novels is $2.99: The Murder of Roger Ackroyd.
And I recently reviewed the very good The Borrowed by Chan Ho-Kei, Jeremy Tiang (Translator) in the backwards mysteries newsletter and it's $2.99! Don't snooze! (Review) (TW  rape/ suicide)
Now I'm off to try and see how many books I can finish reading before the new year because you gotta have goals!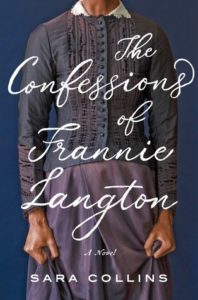 Currently halfway through and enjoying: The Confessions of Frannie Langton by Sara Collins; Barbed Wire Heart by Tess Sharpe; Scrublands by Chris Hammer; Paper Gods by Goldie Taylor.
Browse all the books recommended in Unusual Suspects previous newsletters on this shelf. And here's an Unusual Suspects Pinterest board.
Until next time, keep investigating! And in the meantime, come talk books with me on Twitter, Instagram, and Litsy–you can find me under Jamie Canavés.
If a mystery fan forwarded this newsletter to you and you'd like your very own you can sign up here.