This is it, the last Kissing Books of the year! It's been quite the 2018! Here's hoping 2019 is better, and moves quickly.
---
Sponsored by Dirty Little Secret by Jennifer Ryan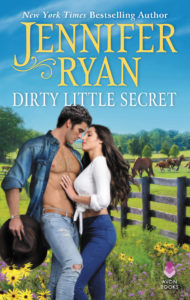 John Cordero groomed his step-son Noah to take over his Montana ranch one day, but when John unexpectedly dies, he leaves half the ranch to Roxy, his daughter Noah never knew about. Inheriting a ranch from her estranged father means Roxy now shares a home with infuriating, challenging, and oh-so-tempting Noah. But the secrets don't end there – John also owned the notorious Wild Rose Ranch, a brothel in Nevada, where Roxy grew up, and made it part of her inheritance. As their strictly business relationship starts to turn to true love, Roxy wonders what will happen when Noah discovers her dirty little secret?
---
News and Useful Links
If you're still picking out some holiday reads, Maya Rodale discusses three in her NPR column.
This sounds like a pretty great podcast. Did you listen to season one?
Got an hour and a half to spare? Check out this panel on romance and sex positivity hosted by The Strand.
If you've got more time, check out the trailers for Passionflix's new adaptations of Mr. 365 and Wrapped Up In You. And if you're curious, check out the books they're based on: Ruth Clampett's Mr. 365 and Wrapped Up in You by Ella Frank and Brooke Blaine.
Do you like to gamify your reading? Under the Covers is hosting Romance-opoly, for your playing pleasure.
Like all the best romance of the year lists? Here's Amazon's.
And Jasmine Guillory told Oprah Mag what some of her favorite romances are.
Deals!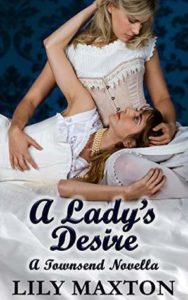 Lily Maxton's A Lady's Desire is 99 cents. Look at that cover.
If you've been waiting to get A Girl Like Her, it's 99 cents for a very limited time!
Do you like Lorraine Heath? When a Duke Loves a Woman is 1.99.
Over on Book Riot
So many clinch covers. I love them all.
The Spreadsheet Lives! Check out the newly updated, super shiny 2019 book tracking spreadsheet.
What do you know about reverse harems? It's a horrible name for a category but that's what they're calling it and you might as well read about them, and then read a few 😉
Kamrun talks about Christina Lauren's My Favorite Half-Night Stand and friendship.
Emily interviewed Jennifer Armentrout about all kinds of things.
Sil is going to murder us with her list of upcoming romances.
Anticipated Reads
Speaking of upcoming romances. Since I went through a retrospective of the year last week, I'm excited to share some of the books I want to read come 2019. It won't surprise you at all that a lot of them are sequels or other related novels to books I've loved this year. But others are new series or new-to-me authors that just sound awesome.
Once Ghosted, Twice Shy by Alyssa Cole
A novella interlude from the Reluctant Royals series featuring Likotsi, a favorite from A Princess in Theory.
Unmarriageable by Soniah Kamal
Pride and Prejudice in Pakistan!
I Owe You One by Sophie Kinsella
I love Sophie Kinsella's humor and her stories about strangers coming together are always delightful.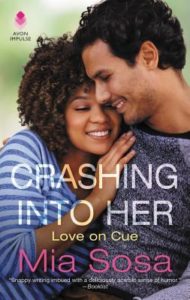 Crashing into Her by Mia Sosa
I really enjoyed Pretending He's Mine and damn, have you seen that cover?
An Unconditional Freedom by Alyssa Cole
I have been waiting for this book since I turned the last page of A Hope Divided.
American Dreamer by Adriana Herrera
What's this? A m/m romance featuring an Afro-Caribbean food truck in Upstate New York?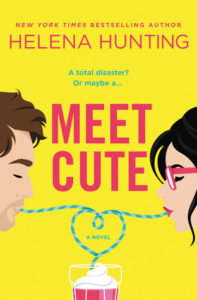 Meet Cute by Helena Hunting
Y'all know how I feel about meet cutes, and this has the title to draw me in. I don't even care what it's about, but there's a movie star involved.
A Duke in Disguise by Cat Sebastian
More Regency Imposters! Yay!
A Prince on Paper by Alyssa Cole
More Reluctant Royals!
Pride, Prejudice and Other Flavors by Sonali Dev
MORE Pride and Prejudice?
Reverb by Anna Zabo
Syncopation and Counterpoint were both amazing. I can't wait for this one.
The Bride Test by Helen Hoang
Michael's cousin Khai made a pretty big splash for me in The Kiss Quotient, and I am looking forward to seeing him live his own story.
Rebel by Beverly Jenkins
I don't care what it's about, it's a new Beverly Jenkins.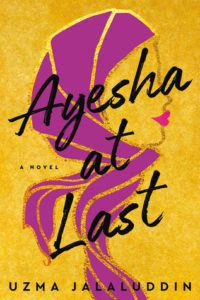 Ayesha at Last by Uzma Jalaluddin
There's already been so much talk about this book, and it's not even out in the States. There have been movie rights sold and it's not out in the states.
The Right Swipe by Alisha Rai
Did you read Hurts to Love You? Then you know my girl Rhiannon. She gets her own book!
The Wedding Party by Jasmine Guillory
Jasmine Guillory has mastered the elevator breakdown and public proposal, meet cutes. Let's see what she does with enemies to lovers.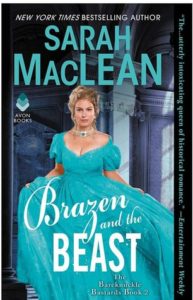 Brazen and the Beast by Sarah MacLean
Whit. Oh, Whit.
So this is…only through June, and only a portion of the books I want to read next year. I'm overwhelmed, but super excited! Which ones are you destined to read soon?
New and Upcoming Releases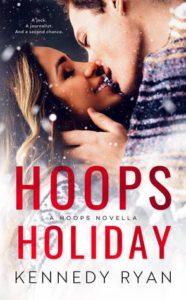 Hoops Holiday by Kennedy Ryan
Verity by Colleen Hoover
Not the Duke's Darling by Elizabeth Hoyt (new series!)
Nightchaser by Amanda Bouchet (January 1)
The One You Fight For by Roni Loren (January 1)
At The CEO's Pleasure by Yahrah St. Joun (January 1)
Just as a reminder, no Kissing Books next week! But I'll be back in January with a big announcement!
As usual, catch me on Twitter @jessisreading or Instagram @jess_is_reading, or send me an email at jessica@riotnewmedia.com if you've got feedback or just want to say hi!