Today's Riot Rundown is sponsored by Waterhouse Press.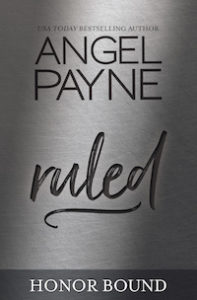 When the lines are erased, the passion begins.
Lines define Tracy Rhodes's life, and she has no say in the matter once she is sworn in as second-in-command of the free world. But the lines are crushed beneath the boots of her security team's special advisor during a high-profile event in Vegas. The towering warrior with the haunting stare shatters her composure, invades her libido, and makes her yearn for things she shouldn't. John Franzen, six and a half feet of rigid composure on the outside, is a lost man on the inside. What's he doing here? A guy isn't supposed to survive eleven years in Special Forces, especially after the crazy missions he's been assigned. Accepting the security gig in Vegas is just a favor to a friend—a way to fill time that's become too damn empty lately. Until the cushy "babysitting job" becomes the most treacherous mission of his life, and the politician he's protecting becomes the woman in his bed.