Hola, mis Audiophiles!
Welp, I am writing to you from the confines of my bed. My head hurts, my sinuses are angry, and my throat has been ravaged by one helluva b*tch named Laryngitis. If you see her: run, bro! You don't need that kind of negativity in your life.
Anywho! Being cooped up and in too much pain to read print books while also having lots of reading research to do has made me all the more grateful for audiobooks! So let's dive right in and get to the audiobook warm & fuzzies. Here's to healthier days and great listens!
---
Sponsored by Penguin Random House Audio. Keep up with your reading by listening to the audiobook – and never miss a book club meeting!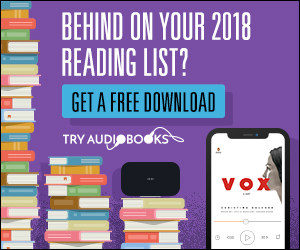 Keep up with your book club reading by listening to the audiobook. Audiobooks are the perfect complement to your busy schedule. Listen to new releases such as The Kennedy Debutante, by Kerri Maher and read by Julia Whelan and you can enjoy a whole new book club experience. For more listening suggestions, visit Tryaudiobooks.com/BookRiot.
---
Latest Listen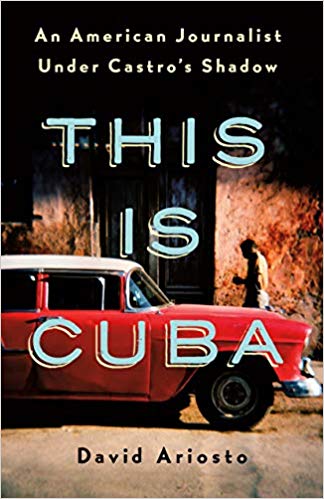 I talked about my current listen in last week's new releases: This is Cuba: An American Journalist Under Castro's Shadow by David Ariosto. I'll be traveling to the island in the spring and can't wait to learn more about Cuba's complicated history, its culture, and the uncertain future it stares down today. It would seem that Cuba has entered the post-Castro era with more questions than it has answers; written over the course of nine years, this book sounds like a good entryway into understanding a little more about the beautiful mess.  
Listen on Deck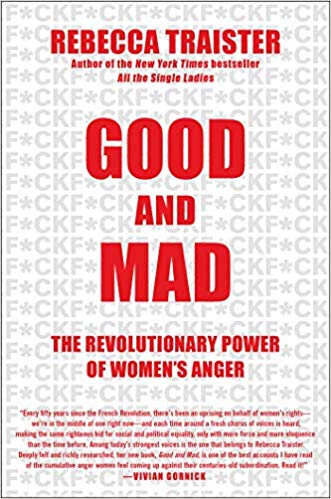 What to listen to next!? I have so many options to pick from right now, but I'm leaning towards Good and Mad: The Revolutionary Power of Women's Anger by Rebecca Traister. This is the year when I personally have become most aware of this particular power, both for myself and for women on the whole. I think I'm ready to tap into it fully and unpack its potential.
From the Internets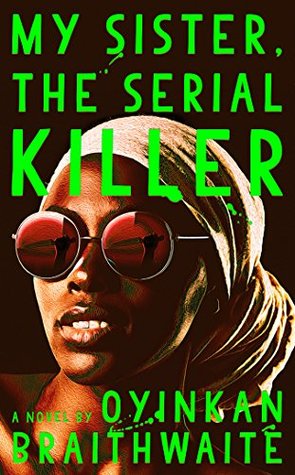 It's the Most Wonderful Time for Your Ears – Need listens for your drive this holiday season? The Washington Post recommends these three audiobooks for that very purpose. I'm really jazzed to see My Sister the Serial Killer by Oyinkan Braithwaite getting some love but confess I wouldn't have put it on a list of holiday listens! I'm picturing me throwing this on with my abuela in the back seat on the way to mass and can already see her furiously making the sign of the cross. SOMEONE DO THIS PLEASE.
I'll Roll Back my Eyeroll – When I first saw the headline, "Is Listening to a Book the Same Things As Reading It?" in the New York Times, I'll admit I rolled my eyes to the deep dark place in the back of my head. I see now that the author is an advocate for audiobooks. Well. My eyes are back in place.
Over at the Riot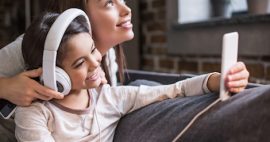 Resolution Solutions – Last week was New Ears Resolution Week, a week dedicated to posts on how audiobooks can help kickstart your New Year's Resolution/goal-setting mindset. I highlighted a few posts last week on reading for joy, nonfiction books for resolutions, reading goals and more. In case you missed those, here's another batch of reads on the new-year-new-me magic of a good listen.
---
Thanks for hanging with me today! Shoot me an email at vanessa@riotnewmedia.com with audiobook feedback & questions or find me on Twitter and the gram @buenosdiazsd. Sign up for the In The Club newsletter for book club tips & tricks and watch me booktube every Friday too!
And of course, I'm going to keep on reminding y'all that I'll be hosting the Read Harder Podcast with Tirzah Price in 2019! Now would be a great time to join Book Riot Insiders if you haven't already… andale, subscribe!
Stay bad & bookish, my friends
Vanessa