Because of the way the holidays fall this December, this the second-to-last newsletter of 2018. Let's talk upcoming releases! While 2018 was probably the most amazing year of reading I've ever had – SO MANY GOOD BOOKS – I am wildly excited about a zillion of the titles coming out in 2019. I could easily list 700 here, but for starters, I thought I'd tell you about 21 books coming in the first half of the year that I think are worth putting on your calendar now. (21 titles because making the proofreader go through 700 titles might be frowned upon.)
---
Sponsored by Book Riot's 10 Best Nonfiction Books of 2018 Giveaway
We're giving away ten of our favorite works of nonfiction of the year! Click here to enter.
---
Also, on All the Books! this week, Rebecca and I discussed several of our favorite 2018 titles, including American Marriage, Air Traffic, and The Parking Lot Attendant.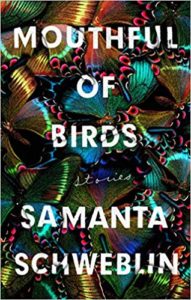 Mouthful of Birds: Stories by Samanta Schweblin: Schweblin's slim, disturbing novel, Fever Dream, was my 2016 obsession. These stories are equally as distressing and amazing. (January 8)
An Orchestra of Minorities by Chigozie Obioma: The follow-up to his wonderful novel, The Fishermen, this is about a poor chicken farmer who works to win the hand of the daughter of a wealthy family.(January 8)
The Dreamers: A Novel by Karen Thompson Walker: It has been a long time since The Age of Miracles, but Walker has delivered a new novel worth the wait. It's about a small college town that falls under a sleeping sickness. (January 15)
We Cast a Shadow: A Novel by Maurice Carlos Ruffin: A profound satire about racism and survival in America, about a near-future America where a father tries a radical surgery to keep his son from becoming black. (January 29)
The Collected Schizophrenias: Essays by Esmé Weijun Wang: Powerful essays surrounding Wang's diagnosis of schizoaffective disorder, the medical community's disagreements over mental illness labels and diagnoses, and the complexities of the illness. (February 5)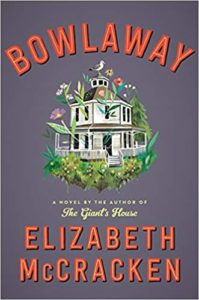 Bowlaway by Elizabeth McCracken: McCracken's first novel in over a dozen years is a winner, about a stranger who turns up in a New England graveyard, and goes on to establish roots in the town and open a candlepin bowling alley. (February 5)
Black Leopard, Red Wolf by Marlon James: How exciting is this?! It's the first book in a trilogy, about a tracker who is hired to find a missing girl. This is being pitched as "Game of Thrones in Africa," which is all I needed to hear to pick it up. Jk, I'd read a phone book if you told me Marlon James wrote it. (February 5)
Lost Children Archive by Valeria Luiselli: A ferociously dark and smart road-trip novel about a family unraveling as they travel to the US-Mexican border. (February 12)
Bangkok Wakes to Rain: A Novel by Pitchaya Sudbanthad: Several stories set in Thailand converge to form a gorgeous novel about home and longing. (February 19)
Days by Moonlight by André Alexis: The author of such amazing books as Fifteen Dogs returns with the tale of a botanist, who goes on a road trip with a professor to learn the truth about a mysterious poet. (February 19)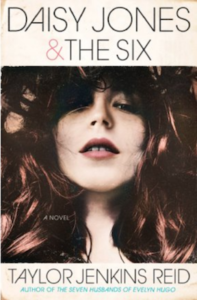 Daisy Jones & The Six: A Novel by Taylor Jenkins Reid: The new novel from The Seven Husbands of Evelyn Hugo, about an iconic 1970s rock band and the mystery behind their break-up. (Related: Doesn't that cover look like Exile in Guyville???) (March 5)
Gingerbread: A Novel by Helen Oyeyemi: Another fairytale kinda-retelling from Oyeyemi, this time about a young woman's family and their gingerbread empire, and her mother's mysterious old friend named – wait for it – Gretel. (March 5)
The Other Americans by Laila Lalami: Lalami knocked it out of the park with The Moor's Account, and this one is equally splendid, a rich, enthralling saga of the suspicious death of a Moroccan immigrant. (March 26)
Women Talking by Miriam Toews: Toews is a legend in Canada, but still hasn't quite made it really big in the States. I'm hoping that will all change with this gorgeous, brutal novel about a group of Mennonite women who attempt to escape the abuse they suffer at the hands of the men in their community. (April 2)
Trust Exercise: A Novel by Susan Choi: It's almost difficult to explain this wildly complex and brilliant novel without giving it away. Or even knowing where to start. I can tell you it's about what happens to two students, David and Sarah, and that what you think happens to them does and doesn't happen. You'll have to read it to find out what I mean. (April 2)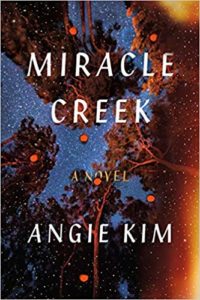 Miracle Creek: A Novel by Angie Kim: A couple find themselves embroiled in a murder trial after their experimental medical treatment device kills two people. This is being compared to Everything I Never Told You and Defending Jacob! YES PLEASE. (April 16)
Rough Magic: Riding the World's Loneliest Horse Race by Lara Prior-Palmer: Palmer's memoir about riding in the Mongol Derby, known as the world's toughest race. This is coming up very soon in my TBR, because everyone I know who has read this has lost their minds over how good it is. (May 7)
Furious Hours: Murder, Fraud, and the Last Trial of Harper Lee by Casey Cep: The true story of the serial killer who To Kill a Mockingbird author Lee spent years researching, and the book she had planned to write about him. (May 7)
You Will Be Safe Here by Damian Barr: A powerful novel about two South African stories related to camps, one during the Boer War and one in present day. Based on true events. (May 14)
Patsy: A Novel by Nicole Dennis-Benn: The author of Here Comes the Sun is back with a new novel, about a Jamaican woman who abandons her daughter when she decides to travel to the United States with no plans of returning. (June 4)
On Earth We're Briefly Gorgeous: A Novel by Ocean Vuong: The debut novel of the incredible poet Vuong, written as a letter from a son to his mother, about her life in Vietnam before his birth, and their difficult lives together later on. (June 4)
That's it for me today! If you want to learn more about books new and old, or tell me about books you're reading, or books you think I should read (I HEART RECOMMENDATIONS!), you can find me on Twitter at MissLiberty, on Instagram at FranzenComesAlive, or Litsy under 'Liberty'!
Stay rad,
Liberty