This edition of Today in Books is sponsored by Libby, the one-tap reading app from your library and OverDrive.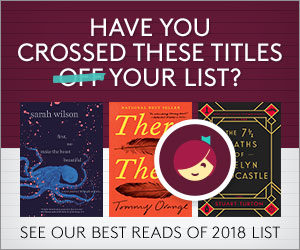 ---
Did You See Today's Google Doodle?
It celebrates Nelly Sachs, the 1966 Nobel Prize in Literature winner. The poet and playwright was a Nazi Germany survivor who would have been 127 today. Read more about her and see the doodle here.
It's Monday And We're Already Muppet Arming!
Alyssa Cole announced on Twitter that her novel A Princess in Theory has been optioned. Frolic, the company who bought the rights, described the romance as "Coming to America meets The Princess Diaries," which is a hell of a selling point if you're an old like me and love those films.
Well Here's A Good Trailer
Even if you've never read The Umbrella Academy you're going to want to see the trailer for the Netflix adaptation because it looks awesome! Also, it stars Ellen Page.