Welcome to In The Club, a newsletter of resources to keep your book group well-met and well-read. I think I've somehow managed to give you zero holiday-themed recommendations in the first newsletter in December?? Oh well, there's still time. For now let's talk Book Riot book club, yogic reads, handmaids, and border stories.
Off to the club we go!
---
This newsletter is sponsored by Penguin Random House Audio. Keep up with your reading by listening to the audiobook – and never miss a book club meeting!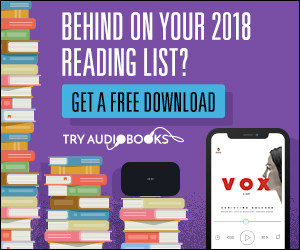 Keep up with your book club reading by listening to the audiobook. Audiobooks are the perfect complement to your busy schedule. Listen to new releases such as The Kennedy Debutante by Kerri Maher and read by Julia Whelan, and you can enjoy a whole new book club experience. For more listening suggestions, visit Tryaudiobooks.com/BookRiot.
---
Nevertheless, We Persisted – That's right, friends: Persist is back! We're hosting the last edition of our feminist Instagram book club for the year and we've announced this quarter's pick! Head on over to the gram for the Instagram live discussion schedule. Be there!
Book Club Bonus: You should definitely join us for Persist, but also: don't be afraid to use the internets for your own book club purposes. You and your bookish companions don't have to live in the same geographic area to get in on the book club action. Get your Skype/FaceTime/Slack/Instagram Live on – whatever works for you.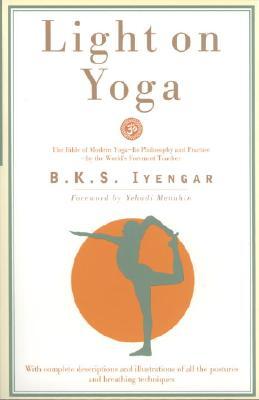 Good Reads + Deep Breaths – Yoga isn't all backbends and headstands; it's breath and reflection and mindfulness. Get centered and still with these 5 yoga books for yogic thinking. Namaste!
Book Club Bonus: Bring book club to the yoga mat! Pick a yogic read for all of your yogis to enjoy and then attend a class together as a group. If there's an instructor among you, have them lead your group in a flow at a location of your choice. Again, it doesn't have to be a seriously physical practice; concentrate more on breath, stillness, and calm.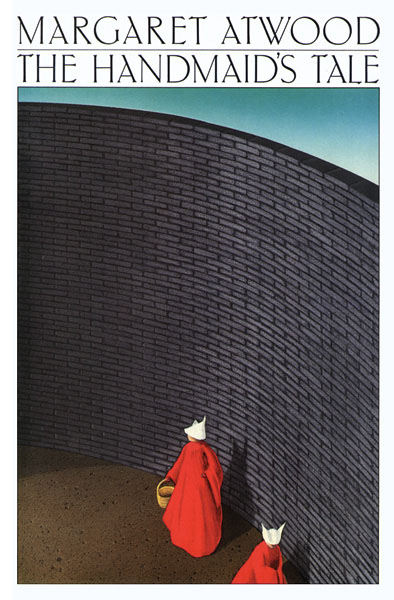 Return to Gilead – Margaret Atwood will pen a sequel to The Handmaid's Tale! Maybe the premise of the first one started to feel like and less like fiction? Welp, back to Gilead we go! Under his eye.
Book Club Bonus: If you haven't already read The Handmaid's Tale in book group, set some time aside to do so. There's plenty to talk about there, but dive a little deeper and share your thoughts for where the sequel will go. Will it continue with Offred's storyline or will it pick up in the future? Do you think it will align with the second season of the Hulu series? What terrifying predictions do you have?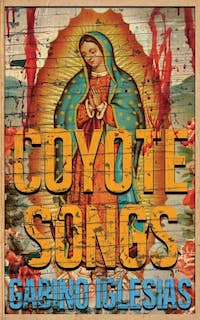 An Interview with Gabino Iglesias – "I had this idea in my head: pulp walks into a bar and smashes a bottle in the face of literary fiction while reciting poetry." Read more about Iglesias, his unique brand of barrio noir, and the wave of indie lit about the immigrant experience that he's helping to usher in.
Book Club Bonus: I'd love to host a book club that read three titles on the immigrant experience: anything by Gabino Iglesias plus Yuri Herrera's Signs Preceding the End of the World and In the Distance by Hernan Diaz. These distinct works of fiction all tackle the same subject with very different modalities but are all hugely impactful and thought-provoking. I challenge you to unpack all of the commentary these titles have to offer: how Diaz's use of a white character changes the narrative, how Iglesias tackles fear-based othering of brown people, Herrera's mythological rendering of a border crossing tale. Dios mio, the possibilities.
---
Thanks for hanging with me today! Shoot me an email at vanessa@riotnewmedia.com with your burning book club questions or find me on Twitter and the gram @buenosdiazsd. Sign up for the Audiobooks newsletter for tips and latest listens and watch me booktube every Friday too!
Also… a little birdie told me that someone whose names sounds a lot like Schmanessa Schmiaz is going to be hosting the exclusive Read Harder Podcast in 2019. Now would be a great time to join Book Riot Insiders if you haven't already… jus sayin.
Stay bad & bookish, my friends.
Vanessa
More Resources:
– Our Book Group In A Box guide
– List your group on the Book Group Resources page