Hello mystery fans! I've got for you some news, book talk, deals, books I'm excited for, and a couple things you can watch now as we slide into the weekend. Hope you have a good book with you!
---
Sponsored by Freefall by Jessica Barry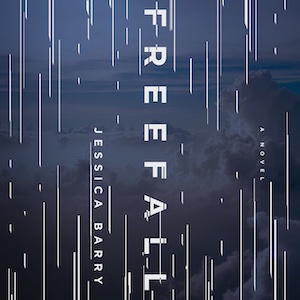 "A daring tightrope walk of a novel."- AJ Finn, author of the #1 NYT Bestselling The Woman in the Window Told from the perspectives of a mother and daughter separated by distance but united by an unbreakable bond, Freefall by Jessica Barry is a riveting debut written with the intensity of Luckiest Girl Alive and Before the Fall, about two tenacious women overcoming unimaginable obstacles to protect themselves and those they love. Freefall is on sale 1/8/19 in audio, hardcover, and ebook formats. Experience it before everyone else by entering for a chance to win one of 250 early digital downloads of the audio edition performed by Hillary Huber, Karissa Vacker, and MacLeod Andrews, fulfilled by Libro.fm!
---
From Book Riot And Around The Internet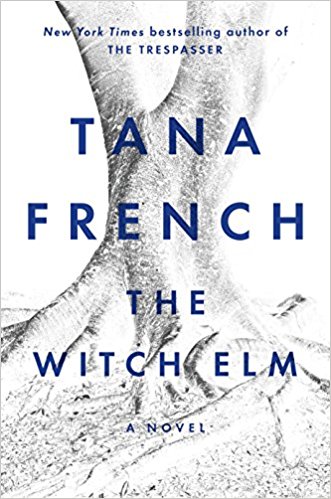 Rincey and Katie are back discussing The Goodreads Choice Awards, Tom Cruise no longer being Jack Reacher, and a spoiler-filled chat about The Witch Elm by Tana French on the latest Read or Dead.
Louise Penny Gives Readers a Sneak Peek at Her Latest, Kingdom of the Blind
Megan Abbott's Work Diary: 'My Psychiatrist Notes How Tired I Look, Which Is Great'
The New 'Dirty John' Book By Host Christopher Goffard Contains SO Many Fascinating True Crime Stories
Meet The Mystery Author Who Wants Readers To Draw On Her Book Covers
Adaptations And News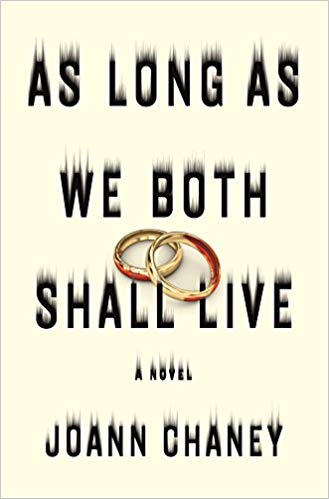 All the muppet arms for this announcement: As Long As We Both Shall Live by JoAnn Chaney (Junuary 15, 2019) sold the rights and will be adapted into a film! This is gonna be the thriller of 2019, and my advice is to know nothing about it and read it before there's too much talk because it's a hell of a page-turner!
Writer Linda Fairstein's past as a prosecutor overseeing the Central Park Five case causes award controversy and the conclusion, Mystery Writers of America Withdraws Fairstein Award
We have the first winner for the Staunch prize, the award created last year for a thriller "in which no woman is beaten, stalked, sexually exploited, raped or murdered."
Watch Now
If you don't have an HBO subscription you can now watch the Gillian Flynn adaptation for Sharp Objects on DVD. (TW addiction/ self harm/ rape)
And speaking of Gillian Flynn, she co-wrote Widows with Steve McQueen which you can go watch now in theaters. It stars Viola Davis, Michelle Rodriguez, Colin Farrell, Daniel Kaluuya, Carrie Coon, Robert Duvall, and Liam Neeson. Watch the trailer.
Kindle Deals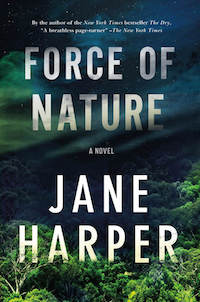 Force of Nature (Aaron Falk #2) by Jane Harper is $2.99!!!!!!! If you haven't been reading this excellent Australian mystery series you should really run to it with open arms. (Review) (TW eating disorder)
Truly Devious by Maureen Johnson is $1.99, which is perfect timing because the sequel, The Vanishing Stair, will publish in January! The first in the series is a delightful mystery set at an elite school, filled with nods to classic mysteries while remaining modern–Full review.)
Some Upcoming Books I Excitedly Got Galleys Of This Week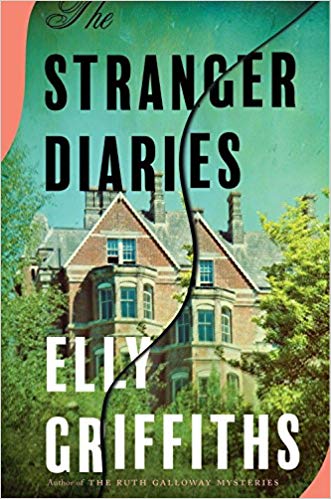 The Stranger Diaries by Elly Griffiths (March 5, 2019) Atmospheric thriller–sold!
The Confessions of Frannie Langton by Sara Collins (May 21, 2019) This sounds so freaking good: A servant and former slave is accused of murdering her employer and his wife in this astonishing historical thriller that moves from a Jamaican sugar plantation to the fetid streets of Georgian London. (I REALLY wanted to put the cover here because I love it buuuuuuut I don't see it yet anywhere publicly and I didn't want to spoil if there is going to be a cover reveal article somewhere.)
Scrublands by Chris Hammer (January 8, 2019) Give me all the Australian crime. Please, and thank you.
Browse all the books recommended in Unusual Suspects previous newsletters on this shelf. And here's an Unusual Suspects Pinterest board.
Until next time, keep investigating! And in the meantime, come talk books with me on Twitter, Instagram, and Litsy–you can find me under Jamie Canaves.
If a mystery fan forwarded this newsletter to you and you'd like your very own you can sign up here.