Sponsored by Glimmer of Hope by The Founders of March For Our Lives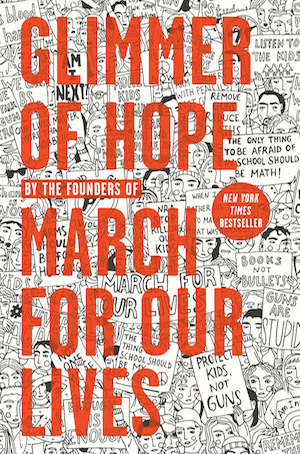 ---
NPR's Book Concierge Of 2018
I know you can't look anywhere without spotting a Best Of list–'tis the season after all–but I love how NPR's Book Concierge is designed and how eclectic it is. You're bound to see favorites while also discovering tons of new-to-you books.
Thriller Without Violence Award Goes To:
Australian novel, On the Java Ridge by Jock Serong. The Staunch prize, this is it's first year, was created to award a thriller "in which no woman is beaten, stalked, sexually exploited, raped or murdered." Read more about the prize, those who oppose, and about Serong's novel here.
We Have Another Dictionary Chosen Word Of The Year
Dictionary.com has selected "misinformation" as the 2018 word of the year. "The rampant spread of misinformation is really providing new challenges for navigating life in 2018," Dictionary linguist-in-residence Jane Solomon told The Associated Press. "Mainstream" and "representation" were among the runner-ups.