Hello mystery fans! This week I have a baby elephant, dark true crime, and Australian crime for you.
---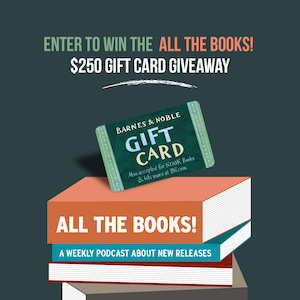 Today's newsletter is sponsored by our $250 All the Books Barnes and Noble gift card giveaway! Enter here.
---
I Can't Resist A Baby Elephant! (TW mentions suicide/ child & domestic abuse off page but mentioned with detail)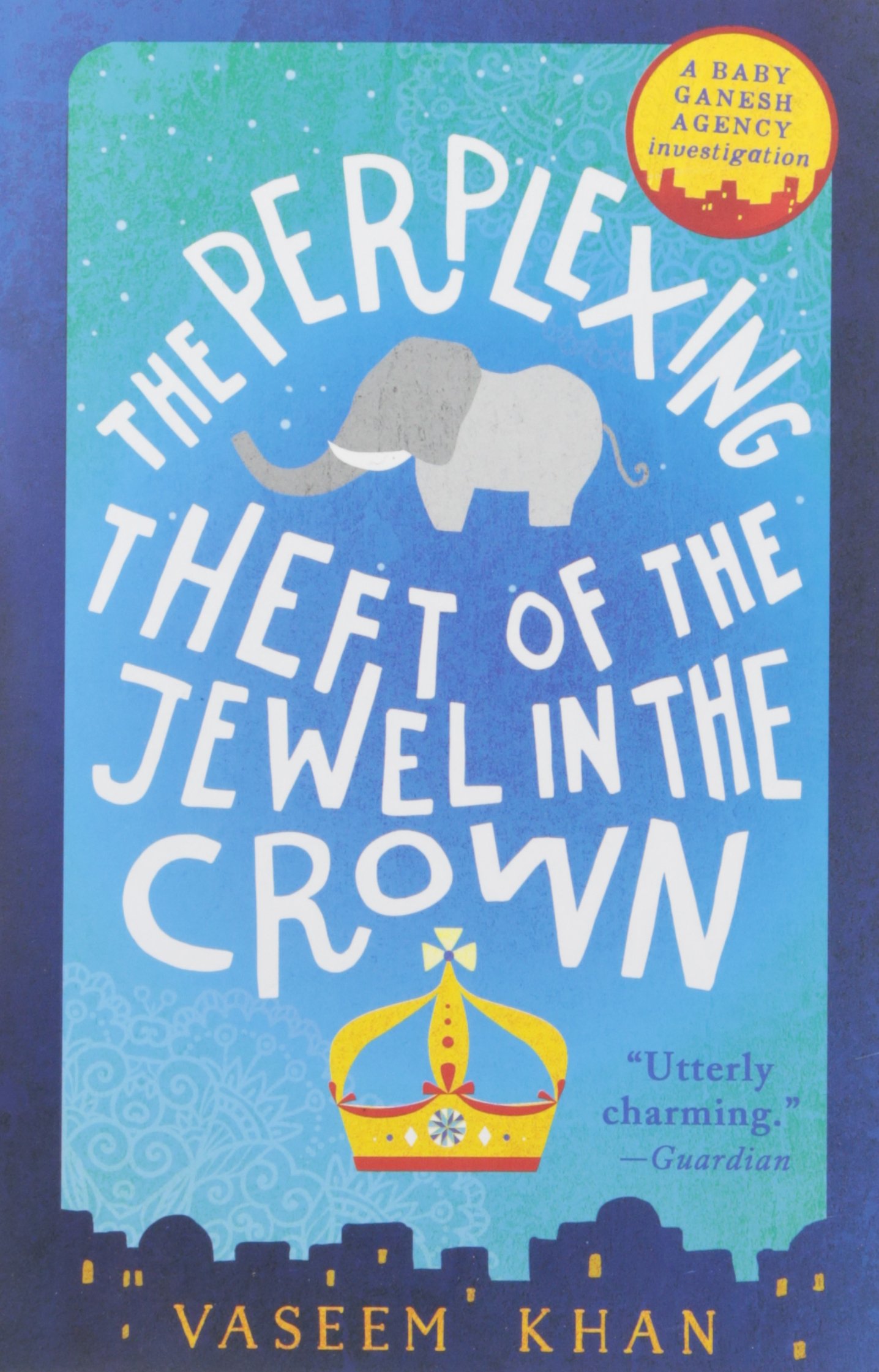 The Perplexing Theft of the Jewel in the Crown (Baby Ganesh Agency Investigation #2) by Vaseem Khan: This series walks a line between mystery and cozy mystery and should have a mass appeal because of that. It doesn't shy away from real problems in the world and things that are dark, but it doesn't sink into them which keeps the book feeling much lighter than many mysteries. It also moves at a much quicker pace than a lot of cozy mysteries. And while Inspector Chopra has a baby elephant as a "partner," this really does stay in the plausible, if unlikely–but still realistic enough that I plan to retire with a baby elephant that will help me solve mysteries. In this book Inspector Chopra, still retired from the police due to a heart condition, is running a restaurant, solving mysteries, and caring for a baby elephant and a runaway child. At the heart of the book is the mystery of the stolen Koh-i-Noor diamond, but Chopra is also called upon for a friend who claims to be wrongfully imprisoned, a stolen bust, and plenty of chaos and drama involving the restaurant, caring for a baby elephant, and a runaway child. I love that baby Ganesha is given a full character, being that elephants really are very intelligent and emotional creatures. It's a really enjoyable series to sink into and I always look forward to more Ganesha, and seeing how Inspector Chopra and his wife Poppy's lives continue to evolve.
Excellent Dark True Crime (TW incest discussed/ rape/ torture/ suicide attempt/ self-harm)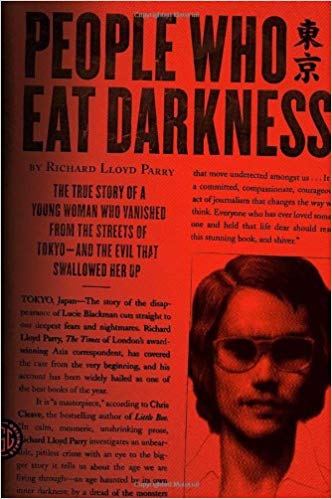 People Who Eat Darkness: The True Story of a Young Woman Who Vanished from the Streets of Tokyo–and the Evil That Swallowed Her Up by Richard Lloyd Parry: This is one of those true crime books that has a dark and sad case at the heart of it, and I appreciate that Parry focused on the victims (even if I could have used a bit less of his opinion in a few spots). There is a banana-pants aspect to this, there's a dive into Japanese clubs where men pay for women to flirt with them, there's the look into the Japanese justice system, and misogyny. Lucie Blackman was a young British woman working as a hostess in Japan when she disappeared. Her family traveled to Japan, treating this the way British/US media would treat a white young woman missing, but discovered that in Japan things are done differently. At this point I swear Lucie's father reminded me of Nick Dunne in Gone Girl, where we expect people to behave certain ways in certain situations but sometimes they don't. The book reads parts of Lucie's diary (I'm personally never comfortable with this unless their diary starts with "If I die you can publish this…"), takes medium-depth dives into some aspects of Japanese culture and history involving the racist treatment of Koreans in Japan, follows the case of what happened to Lucie, and the trial which goes a bit off the rails from what Japanese courts were accustomed to. There are a lot of interesting things in this book wrapped around a sad and avoidable murder of a young woman and a lot of things that would now get labeled #metoo. If you're a true crime reader and had missed this one, definitely pick it up.
Australian Procedural (TW domestic violence/ rape/ suicide)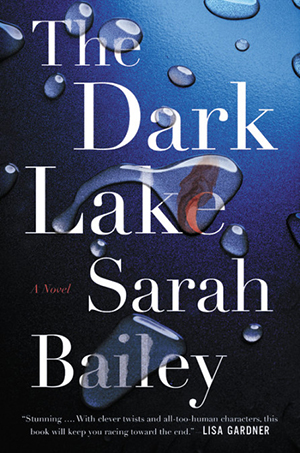 The Dark Lake (Gemma Woodstock #1) by Sarah Bailey: Detective Sergeant Gemma Woodstock is a person with secrets, including that she's having an affair with her partner–what could go wrong? She's also just had a miscarriage she hasn't told anyone about, including her boyfriend who she's raising a son with. Adding to her stress is her new case: a strangled woman found in a lake who Woodstock knew from high school. The case is filled with complications, starting with: as much as Rosalind Ryan seemed to be a popular drama teacher, much of her life raises more questions than answers, and no one seemed to really know her, or why someone would murder her. Told in then and now, and also first person and third person, you mainly get to know Woodstock as she deals with the case at hand, her current chaotic life, and her reliving high school and what she knew of Ryan. This one should satisfy procedural fans who like complicated main characters.
Recent Releases (Okay, so this is going to be minimal until the new year, not because I'm getting lazy but because publishing slows down in November and December and then has a book explosion in January.)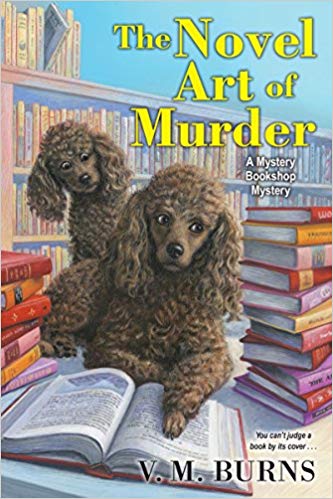 The Novel Art of Murder (Mystery Bookshop #3) by V.M. Burns (If you're looking for a cozy mystery with a bookstore setting.)
Kingdom of the Blind (Chief Inspector Armand Gamache #14) by Louise Penny (I'm curling up with this one this week since Penny always delivers a satisfying procedural.)
Hellbent (Orphan X #3) by Gregg Hurwitz (Mass Market Paperback) (I really enjoyed the first one in this series, which was super action packed fun thriller, and look forward to continuing.)
Browse all the books recommended in Unusual Suspects previous newsletters on this shelf. And here's an Unusual Suspects Pinterest board.
Until next time, keep investigating! And in the meantime, come talk books with me on Twitter, Instagram, and Litsy–you can find me under Jamie Canaves.
If a mystery fan forwarded this newsletter to you and you'd like your very own you can sign up here.