Sponsored by Libby, the one-tap reading app from your library and OverDrive.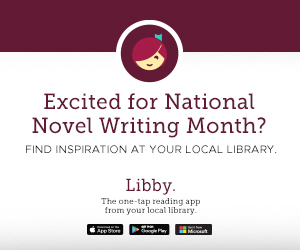 ---
Publisher Pulls Publication Of Upcoming Graphic Novel
Abrams will no longer publish A Suicide Bomber Sits in the Library by Jack Gantos and Dave McKean after many publicly objected to the Islamophobic comic. The Asian Author Alliance wrote a public letter that was signed by more than 1,000 teachers, writers, and readers: "The simple fact is that today, the biggest terrorist threat in the US is white supremacy. In publishing A Suicide Bomber Sits in the Library, Abrams is willfully fear-mongering and spreading harmful stereotypes in a failed attempt to show the power of story."
The Fourth Doctor Is Writing A Doctor Who Novelization
Tom Baker has co-written with author James Goss a novelization based on a Doctor Who film that had been planned but never made. You can read more about Scratchman over at EW.
For The Honor Of Grayskull
We are getting Little Golden Books in 2019 of She-Ra and He-Man! While we wait for the adorable I Am She-Ra and I Am He-Man I very much recommend the new She-Ra series on Netflix–it's fantastic!