Happy Tuesday, book lovers! I'm happy to be back again with more great new books! The year is winding down, but there are still amazing books coming down the pike. I'm going to share a few of today's great books below, and you can hear about some of our anticipated reads of 2019 on this week's episode of the All the Books! Rebecca and I talked talked about The Nickel Boys, An Orchestra of Minorities, Southern Lady Code, and more great books. (We also talked about her new puppy because PUPPY.)
---
Today's newsletter is sponsored by our $250 All the Books Barnes and Noble gift card giveaway!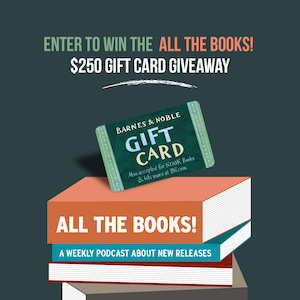 Enter to win a $250 gift card to Barnes and Noble in support of our All the Books! podcast. Click here for more info.
---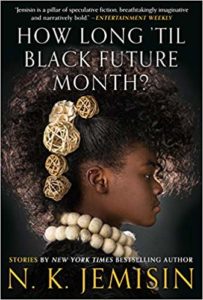 How Long 'til Black Future Month?: Stories by N. K. Jemisin
I was not lucky enough to get my hands on this speculative fiction collection before it came out, but I had to bring it to your attention, because it's freaking N.K. JEMISIN, winner of three Hugo awards THREE years in a row! It's at the top of my to-buy list for sure.
Backlist bump: The Fifth Season by N.K. Jemisin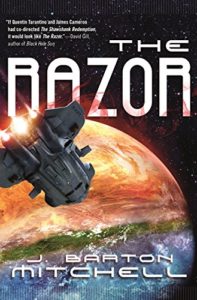 The Razor by J. Barton Mitchell
An action-packed science fiction adventure about an inmate on a hard labor prison planet, who must rely on some of the galaxy's most dangerous criminals after the prisoners are abandoned by their guards and left to die. Think The Martian meets The Shawshank Redemption.
Backlist bump: Lightless by C.A. Higgins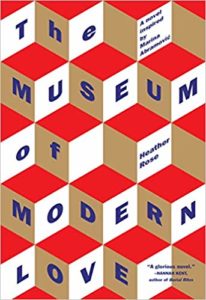 The Museum of Modern Love by Heather Rose
Based around a real exhibit by performance artist Marina Abramović, this thought-provoking novel is about a fictional character named Arky. Down on his luck and aimless in his life, things change when Arky encounters Abramović's performance art at the museum and realizes what he need to do with his own life.
Backlist bump: The Bride Stripped Bare by Her Bachelors, Even by Chris F. Westbury
That's it for me today – time to get back to reading! If you want to learn more about books new and old (and see lots of pictures of my cats, Millay and Steinbeck), or tell me about books you're reading, or books you think I should read (I HEART RECOMMENDATIONS!), you can find me on Twitter at MissLiberty, on Instagram at FranzenComesAlive, or Litsy under 'Liberty'!
Thanks so much for visiting me here each week! Y'all are the best.
xoxo,
Liberty