Welcome to In The Club, a newsletter of resources to keep your book group well-met and well-read.
How we doing, friends? Welcome back! Congrats to all my US peeps who survived awkward talks with racist relatives around the Thanksgiving table. You did good! Now let's get back to our happy place.
Let's talk bookish prizes, bookish gifts, big romance reads, and money money money money (*falsetto*) MONEY! Ready? Vamos al club.
---
Today's newsletter is sponsored by sponsored by our $250 All the Books Barnes and Noble gift card giveaway!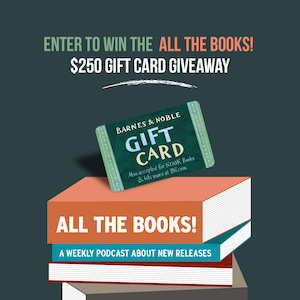 Enter to win a $250 gift card to Barnes and Noble in support of our All the Books! podcast. Click here for more info.
---
It's All About the Benjamins, Baby – "I don't like money, and I'm no millionaire. I work a 9-5 job. I teach yoga on the side. I sell some of my writing for small amounts of cash. I'm not a homeowner. So really, what I'm saying is: I'm totally normal." I love this line by Rioter Aisling Twomey in her post on books about money.
Book Club Bonus:

Money talk can be uncomfortable but knowing more about it – especially as women and/or persons of color – is vital to our empowerment. Read a book about money with your pals for book club and get real about money matters. Share your experiences with the pay gap, strategies for saving, investing, retirement plans, how hard it is out here in these streets, etc. Crush the stigma around money matters and remember that knowledge is power.

Related

: It'd be like a day without orange juice if I didn't sneak a 90s rap lyric into a header, wouldn't it? Fun fact: my dad is terrible with names and refers to Diddy, the artist formerly known as Puff Daddy, as "el Big Daddy Puff." Carry on.
Come Bearing Gifts – Alright folks. Thanksgiving has passed and it's officially acceptable to start the holiday talk. Looking for some budget-friendly gifts for your bookworm besties this season? Check out these 25 easy DIY gifts for book lovers.
Book Club Bonus:

We're knocking on December's doors and end of year busyness can make reading time scarce for some. If your book group is strapped for assigned reading time but can squeeze in time for a meet-up, have a holiday gathering. Bring food and drink like I mentioned last week, exchange small gifts, and share your favorite reads of the year (book club picks or otherwise). Tis the season! Fit in the book love however you can.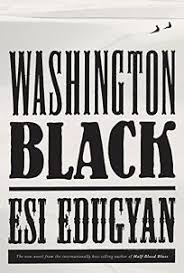 Give her the Giller and the Rest of the Things – Esi Edugyan's Washington Black is this year's Giller Prize winner (not to mention a shortlist pick for a gaggle of other literary awards)! Read more about the one book Flare says you should read this year.
Book Club Bonus:

Washington Black

isn't your typical slavery narrative. George Washington Black is a eleven-year-old slave on a Barbados sugar plantation run by a sadistic master – ok, familiar. Then his master's brother Christopher takes him under his wing and plot twist!!! Instead of subjecting Washington to further cruelty, he ends up taking the boy for a ride in a hot air balloon to places like Morocco, Novia Scotia, and the Arctic. His story becomes one of salvation and adventure, of self-invention and the wonder of youth. Discuss how Washington is able to overcome his circumstances, how his curiosity is crucial to his survival.
Fantasy Wins! – The 2018 World Fantasy Award Winners were announced earlier this month! A few of these titles have been sitting on my TBR and are waving at me like, "Hey girl! Yeah we see you! Remember us?!?" While I avoid eye/spine contact, check out the list of winners and find your next fantastic read!
Book Club Bonus:

Bruuuuuuuh.

Victor Lavalle's

The Changeling

is such a perfect book club pick! You'll just be minding your own business and reading this nice story when BAM! A thing will happen and you'll question everything you know to be good and true in this world. We read this at the bookstore in October and we all had a lot of feelings; it's part fairy tale, part horror story with tons of commentary on the black experience, racism, fatherhood and … trolls.
Great Big Romance Read – The gals at the Ripped Bodice are out here killin' it. They've inked a TV deal with Sony, they're running the only romance bookstore in the country and tearing down stigmas, and now they're bringing us The Great Big Romance Read. Their goal is "to connect romance readers all over the world and celebrate a shared love of romance by reading the same book during the month of December."
Book Club Bonus:

I love when I get to share news with a built-in book club and this is one of those times! Lots of in-person and online discussion groups are already scheduled to talk about 2018's selection, which so happens to be my fave

Pride by Ibi Zoboi. Grab your friends and go to a meet-up if you can, or join in on the online fun for this fantastic classics remix (find the schedule here).
---
Thanks for hanging with me today! Shoot me an email at vanessa@riotnewmedia.com with your burning book club questions or find me on Twitter and the gram @buenosdiazsd. Sign up for the Audiobooks newsletter for tips and latest listens and watch me booktube every Friday too!
Stay bad & bookish, my friends.
Vanessa