Hi kid lit friends,
The new release train keeps chugging along, and today we have got a new set of books in the world! Check these out, and let me know which ones look interesting to you!
---
Sponsored by Tokyopop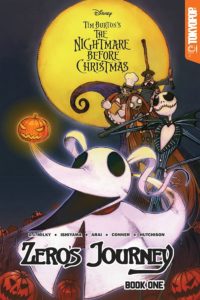 When Jack Skellington's faithful pet Zero gets lost, the ghost pup must get the help of the residents of Christmas Town to find his way back. With Halloween plans on hold while Jack mounts a search, will they be reunited in time to save both holidays?
---
Picture Book New Release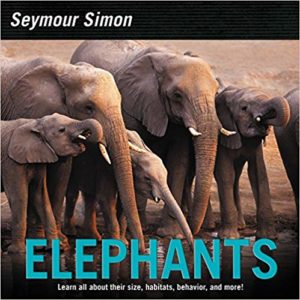 Elephants by Seymour Simon
From their ancient relatives, woolly mammoths and mastodons, to their amazingly versatile trunks and strong ivory tusks, elephants are some of the most fascinating animals on Earth. They are remarkably intelligent, demonstrate self-awareness, and feel familiar emotions like compassion and grief.
Middle Grade New Releases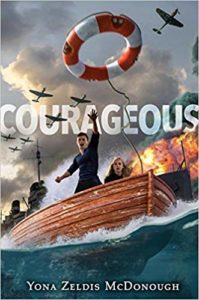 Courageous: A Novel of Dunkirk by Yona Zeldis McDonough
Aiden is the son of a fisherman on the south coast of England, and he's feared the ocean since his oldest brother's ship was sunk by a German U-boat. But that doesn't matter when he and his best friend Sally hear chatter on their radio. Allied troops, including Aiden's surviving brother, are trapped in France, surrounded by German forces. The British military have come up with a daring plan to save as many troops as possible, bringing them across the Channel to safety — but they'll need every boat they can get their hands on.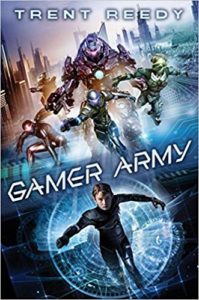 Gamer Army by Trent Reedy
After Rogan Webber levels up yet again on his favorite video game, Laser Viper, the world-famous creator of the game invites him to join the five best players in the country for an exclusive tournament. The gamers are flown to the tech mogul's headquarters, where they stay in luxury dorms and test out cutting edge virtual-reality gaming equipment, doing digital battle as powerful fighting robots. It's the ultimate gaming experience. But as the contest continues, the missions become harder, losing gamers are eliminated, and the remaining contestants face the growing suspicion that the game may not be what it seems. Why do the soldiers and robots they fight in Laser Viper act so weird? What's behind the strange game glitches? And why does the game feel so…real?
Nonfiction New Releases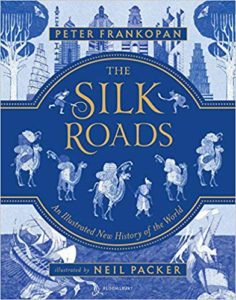 The Silk Roads by Peter Frankopan, illustrated by Neil Packer
Set your sails east with this stunningly original new history of the world. Peter Frankopan explores the connections made by people, trade, disease, war, religion, adventure, science and technology in this extraordinary book about how the east married the west with a remarkable voyage at its heart – the journey along the Silk Roads. From ancient world laws laid down by King Hammurabi and the mighty Persian empire, to terrifying huns, the rise of Europe, two world wars and politics today, The Silk Roads moves through time and history sewing together the threads from different peoples, empires and continents into a phenomenal history of the globe.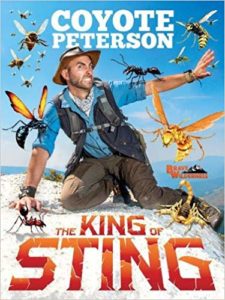 The King of Sting by Coyote Peterson
Coyote Peterson, YouTube star, animal enthusiast, and creator of the Brave Adventure series, has tracked down some of the world's most painfully stinging insects and chronicled getting stung by each of them on his YouTube channel. Coyote has saved the best–or possibly the worst–for last, and he's finally ready to share his experience with the most painful sting in the world: the Executioner Wasp. Featuring full-color stills from his show, and packed with facts about nature's most misunderstood creatures, King of Sting is a dream book for any kid that loves animals, bugs, outdoor exploration, and danger!
Backlist Book Recommendations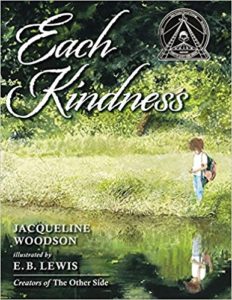 Picture Book Recommendation: Each Kindness by Jacqueline Woodson
Chloe and her friends won't play with the new girl, Maya. Every time Maya tries to join Chloe and her friends, they reject her. Eventually Maya stops coming to school. When Chloe's teacher gives a lesson about how even small acts of kindness can change the world, Chloe is stung by the lost opportunity for friendship, and thinks about how much better it could have been if she'd shown a little kindness toward Maya.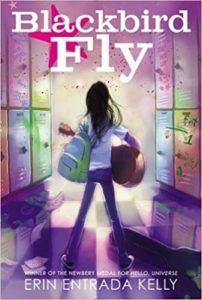 Middle Grade Book Recommendation: Blackbird Fly by Erin Entrada Kelly
Apple has always felt a little different from her classmates. She and her mother moved to Louisiana from the Philippines when she was little, and her mother still cooks Filipino foods and chastises Apple for becoming "too American." When Apple's friends turn on her and everything about her life starts to seem weird and embarrassing, Apple turns to music. If she can just save enough to buy a guitar and learn to play, maybe she can change herself. It might be the music that saves her . . . or it might be her two new friends, who show her how special she really is.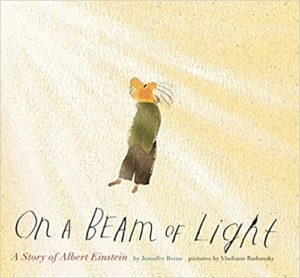 Nonfiction Book Recommendation: On a Beam of Light: A Story of Albert Einstein by Jennifer Berne, illustrated by Vladimir Radunsky
Travel along with Einstein on a journey full of curiosity, laughter, and scientific discovery. Parents and children alike will appreciate this moving story of the powerful difference imagination can make in any life.
That's it for me – I have to get back to reading! On this Sunday's newsletter, I will have over sixty middle grade book recommendations, all published in 2018, for this season's gift giving!
I would love to know what you are reading this week! Find me on Twitter at @KarinaYanGlaser, on Instagram at @KarinaIsReadingAndWriting, or email me at karina@bookriot.com.
Until next week!
Karina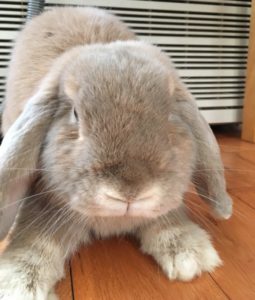 Izzy says hello!
*If this e-mail was forwarded to you, follow this link to subscribe to "The Kids Are All Right" newsletter and other fabulous Book Riot newsletters for your own customized e-mail delivery. Thank you!*