This edition of Today In Books is sponsored by Mariner Books.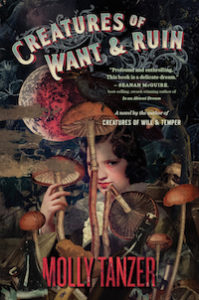 ---
Indianapolis Will House
"One of the largest collections of LGBTQ+ archives in the United States for a public library." Indy Pride, Inc. has partnered with Indianapolis Public Library to create the permanent exhibit of important research, books and LGBTQ+ history. You can watch the news story and/or read more about this awesome exhibit here.
In Sad News
William Goldman, a prolific author and screenwriter, has passed away at 87. While he is also known for screenwriting Butch Cassidy and the Sundance Kid and All the President's Men, he will always be the man who gifted me one of my all time favorite stories: The Princess Bride. Thank you Mr. Goldman, for a delightful, clever, and fun adventure I've revisited often in my life.
In Fun News
Top Chef Junior contestants will be making a meal fit for–you think I'm going to say "King" but I'm not–Harry Potter. Or at least a Great Hall-worthy feast. Harry Potter-themed quarterfinals will air this Saturday, Nov. 17 at 6 p.m. ET / 5 p.m. CT on Universal Kids. You can check out the junior chefs picking which Harry Potter character they'd be in the link.