Hellooooooo, readers! It's already the Monday before Thanksgiving here in the States. (How? HOW???) I hope that whatever you're doing this week, your plans involve reading books and eating delicious food. I have a few wonderful things to share with you today. Enjoy your upcoming week, be kind to yourself as well as others, and remember that I love you and I like you. – xoxo, Liberty
---
Sponsored by Penguin Random House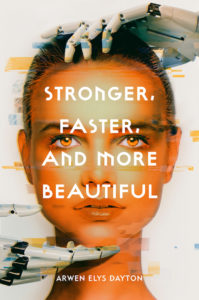 For fans of Black Mirror and Westworld, this compelling, mind-bending novel is a twisted look into the future, exploring the lengths we'll go to remake ourselves into the perfect human specimen and what it means to be human at all. Today our bodies define us. We color our hair; tattoo our skin; pierce our ears, noses. We lift weights, run miles, break records. We are flesh and blood and bone. The future is no longer about who we are—it's about who we want to be. Science will make us smarter, healthier, flawless in every way. Our future is boundless.
---
Here's this week's trivia question: Which author's alleged final words were "Now I can cross the shifting sands?" (Answer at the bottom of the newsletter.)
Deals, Reals, and Squeals!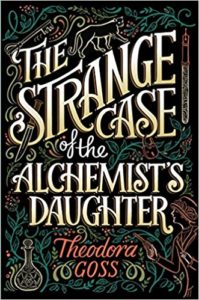 The Strange Case of the Alchemist's Daughter by Theodora Goss is in development as a CW series.
Brandy Colbert has a debut middle grade novel coming in 2020.
HBO announced the final season of Game of Thrones will air in April of 2019.
Netflix will air Chiwetel Ejiofor's directorial debut The Boy Who Harnessed The Wind.
George R.R. Martin's superhero series Wild Cards is being developed by Hulu.
Autonomous by Annalee Newitz is being made into a television series.
Aaron Sorkin has penned a new Broadway adaptation of To Kill a Mockingbird.
Lily James will start in a new adaptation of Rebecca by Daphne du Maurier.
Common and Jonny Lee Miller will star in the forthcoming film adaptation of Nine Lives, based on the Ursula K. Le Guin novelette.
Margot Robie is adapting Tess Sharpe's Barbed Wire Heart for the big screen. As is Marcus Sakey's Brilliance trilogy.
And NBC is adapting The Bone Collector by Jeffery Deaver.
Cover Reveals
The cover reveal of Somewhere Only We Know by Maurene Goo was shared on Bustle. (Farrar, Straus and Giroux (BYR), May 7, 2019)
Here's the first look at Sophia, Princess Among Beasts by James Patterson and Emily Raymond. (Little, Brown and Company, July 15, 2019)
Here's the first look at the US cover of Ayesha At Last by Uzma Jalaluddin. (Berkley, Summer 2019)
And the first look at Waiting for Tom Hanks by Kerry Winfrey. (Berkley, June 11, 2019)
Sneak Peeks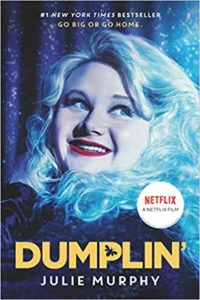 Hello, Dolly! Here's the first trailer for Dumplin' by Julie Murphy.
You can hear Michelle Obama read an excerpt from Becoming, her new memoir.
And here's the first look at the game Harry Potter: Wizards Unite.
Shiny: Here's an excerpt from the first Firefly novel, based on the television series.
And an excerpt from Fire & Blood: 300 Years Before A Game of Thrones (A Targaryen History) by George R.R. Martin, out tomorrow.
Book Riot Recommends
At Book Riot, I work on the New Books! email, the All the Books! podcast about new releases, and the Book Riot Insiders New Release Index. I am very fortunate to get to read a lot of upcoming titles, and learn about a lot of upcoming titles, and I'm delighted to share a couple with you each week so you can add them to your TBR!
Loved, loved, loved: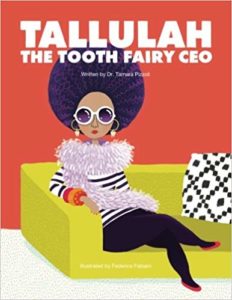 Tallulah the Tooth Fairy CEO by Dr. Tamara Pizzoli, Federico Fabiani (Illustrator)
Oh my goodness, I cannot yell loud enough about this delightful picture book. It's about the tooth fairy. Her name is Tallulah and she's not having any of your nonsense, Susan. I had never read any books by Dr. Tamara Pizzoli before, but now I must read everything.
Excited to read: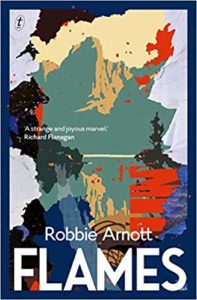 Flames by Robbie Arnott (Text Publishing Company, July 9, 2019)
I know very little about this book, but the wonderful Simon Savidge of Savidge Reads over in the UK calls this one of his favorites of 2018, so that's enough to get me excited for its 2019 US release.
What I'm reading this week.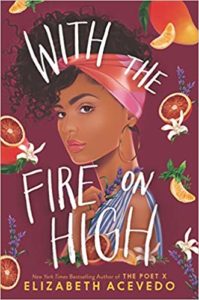 With the Fire on High by Elizabeth Acevedo
Internment by Samira Ahmed
The Last Job: "The Bad Grandpas" and the Hatton Garden Heist by Dan Bilefsky
#FashionVictim: A Novel by Amina Akhtar
City of Broken Magic (Chronicles of Amicae) by Mirah Bolender
And this is funny.
Some days, the Internet really giveth.
Trivia answer: L. Frank Baum.
You made it to the bottom! Thanks for reading! – xo, L