This edition of Today In Books is sponsored by Writer's Digest.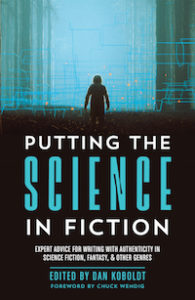 ---
It's Here! It's Here!
The trailer for the adaptation of Julie Murphy's Dumplin' has finally dropped, and it's so good I should have made popcorn just for the trailer! The film will be in select theaters and on Netflix December 7th–and is it December 7th yet?!
Hemingway Letter Sells For $28,000
The Old Man and the Sea is believed to have been partly inspired by Hemingway's capture of a 500lb blue marlin, which he detailed in a letter he sent in 1935 to the fishing editor of the Miami Herald. For more on the letter and his battle with sharks read here.
George R.R. Martin Adaptation Coming To Hulu
HBO has Game of Thrones and now Hulu will have Wild Cards. The series, about a deadly virus in the '40s where those who survived mutated or got superpowers, has 27 books so far so that's a lot of material to work with! We're looking forward to hearing more.