This edition of Today In Books is sponsored by Automated Books, publisher of Divining Another Dream and creator of Google Play app Multiplicity.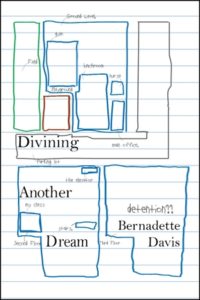 ---
New App Brings Books To Life
Well this is super cool: Bookful is a new app that uses AR (augmented reality) to bring books to life, which is bound to get even the most reluctant reader on board. Imagine the dinosaurs in a kid's book coming to life–or Peter Rabbit! It gives you two options: read, which is an immersive experience; play, which are themed games to the book. Check out more information, including images.
Protests Work, Y'all!
Remember yesterday when I told you about all the booksellers protesting Amazon's AbeBooks? Well it seems 600 booksellers withdrawing 3.5m books from sale hit the company where it hurt–$$$–because AbeBooks has walked back its decision to pull its business out of countries including Hungary, the Czech Republic, South Korea, and Russia. "Arkady told us that Abe are very well aware of the mistake they have made. He stated that it was a 'bad decision' and that they deeply regret the hurt and harm they have caused."
Veronica Mars Casts Delightful Actress
If you're a fan of Killing Eve, Barry, and/or The Good Place then you know Kirby Howell-Baptiste is a fantastic actress who needs to star in all the things. And she's just landed a recurring role in the upcoming Veronica Mars revival on Hulu.