This edition of Today In Books is sponsored by Penguin Random House Audio.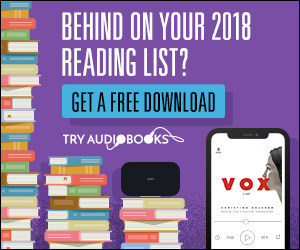 ---
National Novel Generation Month Is A Thing
Coders are writing programs in a bid to generate the best 50,000-word novel. I'm not sure how they measure "best," but you can follow along here to see how their projects are going. A couple are already completed!
Pennsylvania Prisoners Can Request Books Again
Pennsylvania's Department of Corrections had previously announced new restrictions on how inmates may receive books, making the process confusing and expensive. Book donation organizations and others advocating on behalf of inmates made themselves heard, and the DOC is once again allowing book donations.
Katie Paterson's Future Library
This is an amazing project that is difficult to sum up in a few sentences. There is a a clearing one hour outside of Oslo. In that clearing, a thousand spruce trees will grow until 2114. At that time, the trees will be made into the paper on which 100 previously unpublished novels will be printed (including one donated by Margaret Atwood).